Music
Like Pioneers step up their game on 'Oh, Magic'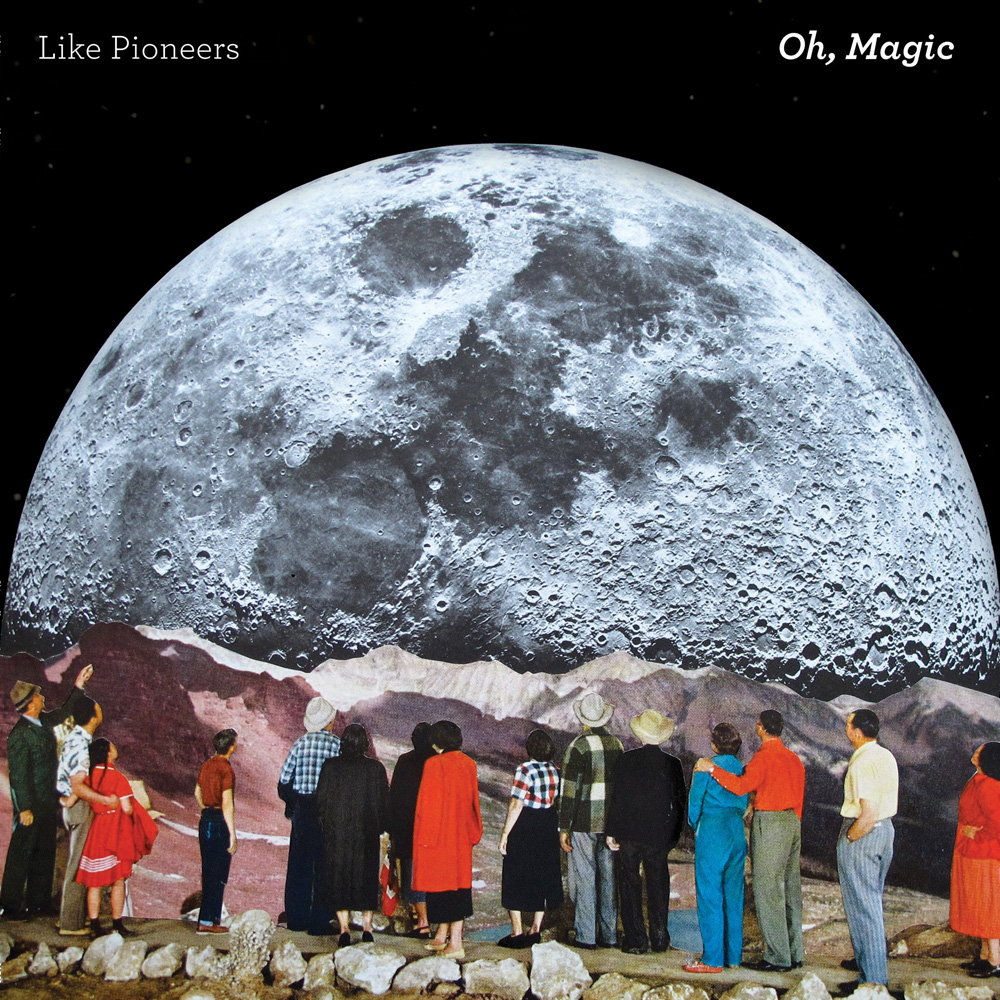 Oh, Magic Like Pioneers
Release Date: May 22, 12
1
2
3
4
5
6
7
8
9
10
Bobby Gallivan of Like Pioneers, as far as local indie rock underdogs go, has had a really impressive career thus far.  His previous band, Bound Stems, put out three self-released EPs and three releases on Flameshovel Records.  Their final musical offering, The Family Afloat, was one of my personal favorite releases from 2008, capitalizing on the energetic indie rock sound that was growing steadily in popularity at the time while remaining completely its own.  However, shortly after the album was put out, the band dissolved and fans were left with the feeling of unfulfilled promise.
Luckily, the faithful were rewarded in early 2010 when it was revealed that Gallivan had a new band called Like Pioneers, which featured almost all of the members from his previous outfit.  The same year saw the release of their first full-length record, Piecemeal. While the album was extremely enjoyable ("Gift From A Holiday" is just as good as any of his previous works), I still felt like there was something missing.  It was a very strong collection of songs, but there wasn't a feeling of a full record that was prevalent throughout Afloat, most noticeable with the centerpiece of "Only Clementine Knows" and "Winston."  The record was released and that really seemed like the end of the line.  It turns out I couldn't have been more wrong.
Frankly, I wasn't even aware that the band was working on a new record until recently. My roommate and good friend, Tim McPherrin, mentioned in passing one afternoon a few weeks ago that he was seeing the band play at Reggie's. I couldn't help but wonder what was going on with them. Although I wasn't able to go to the show due to prior Rockfordian commitments, I went on the band's Bandcamp to hear their new song "Boggs" from an upcoming album called Oh, Magic.  And I was in for a treat.  The song starts off with a triumphant guitar and bass duel that falls back into what I'd call "Classic Gallivan," if that could even be considered a thing.  What I mean by that previous phrase (which I feel too embarrassed to repeat) is the sheer illustrative force of the lyrics and urgent, yet powerful vocal delivery. The line "well wishers staggered along and helped us back to our feet" seems like a nod to those long-time supporters like my roommate (though it is likely not, I sometimes read too much into really good one-liners).
Then I got to hear the album itself, and well.  It's really just as good as "Boggs."   The first track, "Champion" is a crucial, feel-good indie rock sing-along featuring the same upbeat guitar work that was mentioned earlier.  The rest of the of the album has a very similar intensity, specifically with my favorite track "Tell 'Em Ghost," which is heavy on vocal chants and features some really fine drum work towards the end of the track.  The next track proves to be just as interesting, as we see hints of female vocal work seen on Piecemeal, "National Spectre" is the first time a woman takes full control of the song, and it really works.  Without liner notes, I can assume that those vocals are courtesy of Janie Porche, and while we heard some female vocals on "Ike" off their debut, it's really cool to see how Like Pioneers now functions: as a band.
And that, my friends, is what makes Oh, Magic so special.  You really can get a feel that Like Pioneers have finally come into their own.  The awkward missteps and less immediate songs have been replaced with what I'd say is the antithesis of "the sophomore slump."  The band has clearly labored over these songs; there's so much to digest on every track of the album and that's what makes this record so good.  Everyone in the band is in top form and you really get the feeling that you're listening to something that matters.