Music
Underrated Classics: "Watertown"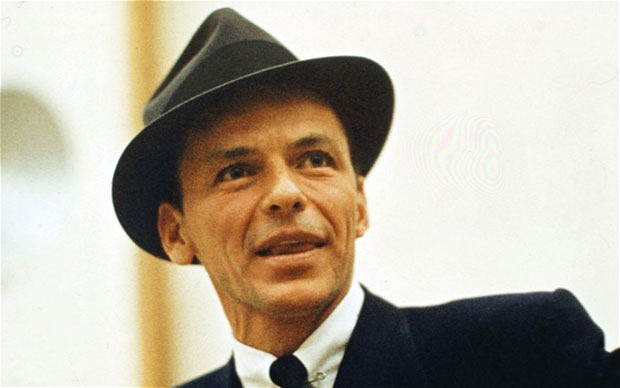 American culture seems to yearly manufacture new multi-faceted icons for citizens to adore, and wishy-washy critics to condemn them. Yet at the same time, those icons from yesteryear (whether manufactured or seemingly self-made) seem to mean so much more to the average American than any Jason Derulo or Willa Ford who's graced us with their presence since the new millennium. However, those icons at times have slumps in their careers, like any superstar. They may be creative but unmarketable years. For an icon like Frank Sinatra, the late 1960s were a transformative period where he was free to make concept albums. The only one of these albums that ended up getting made was 1970's Watertown.
The late 1960s not only flipped music on its head, but the world's cultures as well. Early on in the decade, singers like Frank Sinatra and Peggy Lee warmed the hearts of every American, and also charmed the ears of many critics. By the late 1960s, singers as such would become "old people music," and more psychedelic and politically-tinged rock bands would become the new American pop standard. So for an artist like Frank Sinatra, who had become a gigantic film and music star, there was an opportunity to still make the same type of music he had always made, but with a more modern and experimental edge.
Released in 1970, Watertown is a concept album about a middle-aged man in Watertown, New York whose wife has left him with their children. Like many pop stars, the singer may complete (or in this case, conceptualize) the record, but the team behind the singer is where the astonishing development lies. A songwriting team comprised of Bob Gaudio (composer for The Four Seasons and Walker Brothers) and Jake Holmes (who wrote Led Zeppelin's "Dazed and Confused") helped develop the story of Sinatra's concept, and added some more modern baroque pop styles along the way.
The album opens with the gloomy, drunken-piano title track. The piano blues-meets-baroque track features a wonderful introduction to Sinatra's lonely character, especially with the closing line of "Waiting for the morning train/It's gonna be a lonely place/Without the look of your familiar face/But who can say it's not that way." The following songs, "Goodbye" and "For a While," compliment this somber introduction well. The album reaches its truly heart-wrenching feel with the ode to the character's sons, "Michael and Peter." A song that describes the broken-heartedness of a man that's been left by his family; the opening lines drive that pain home immediately with "Michael is you/He has your face/He still has your eyes/Remember, Peter is me/'Cept when he smiles/And if you look at them both for a while/You can see they are you, they are me."
From then on, the songs get sadder, but the instrumentation gets more interesting. "Elizabeth" has a wonderful electric jazz intro, while "What's Now Is Now" probably made Scott Walker jealous in its grandiosity. The song closes with the album's two best songs, "She Says" and "The Train." "She Says" is a very Tim Buckley-esque baroque folk song; Frank belts out strong verses, then borrows a local children's vocal quartet to sing his hopeful yet wistful chorus. "The Train" is the most upbeat, positive and also the least catchy of Watertown's ten tracks, but it shows a man of desperation, anticipating the resurfacing of the family he loves so much. In the middle of the song, he reaches such a tender romantic-side that it almost offsets the rest of the album (in a good way). Sinatra sings, "And it will be so good/We'll talk about the part of you I never understood/And I will take good care of you/And never let you cry/We will look so much in love to people passing by," as the Rhodes piano and strings harmonize until his last line of "And I know for sure, I'd recognize your face."
Watertown was a tremendous commercial failure as far as pop albums and Frank Sinatra albums go. The album sold underwhelmingly, and while some critics adored it, others were simply confused by Sinatra's attempt at modern baroque. The album was originally intended to have a TV special attached to it, but interestingly enough, this would be the album that would force Sinatra into his first retirement. He wouldn't release another album until 1980's Trilogy: Past Present Future, and the 1970s were a quiet time for "'Ol Blue Eyes." Despite the failures of the album; Watertown clearly influenced quite a few future acts. You can hear an obvious influence of not just Sinatra but this album in particular in some of Tom Waits' or Nick Cave's more string-incorporated pop albums. Cake also covered "What's Now Is Now" on their comeback album, last year's Showroom of Compassion.
There are many that clearly have heavy investments in what seems to be Frank Sinatra's least romanticized album. I personally see a lot of potential in Watertown, and I'm sure eventually some indie pop ultra-hipster will pluck this album out of obscurity by name-dropping it, and young people will see the "king of swing" in a whole new light. Sinatra will always be dear to our hearts, and hopefully Watertown will gravitate towards more ears soon.