Music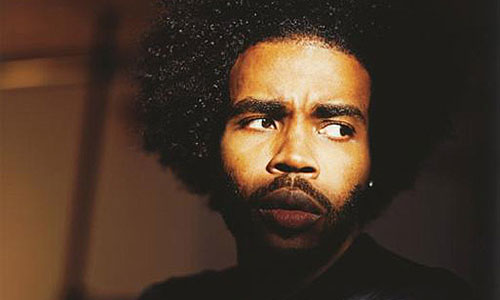 Internal Affairs (1999)
"The President will be me/The government will be Shabaam, Mos and Kweli, and that's it." –Pharoahe Monch, "Intro."
Welcome to the cabinet. President Monch says there is much to be done in his first term. He says the game is plagued with dregs and weasels who need purging. He plans to carry this out with his untouchable flow (how else could he have been elected?), by any rude, wicked means necessary. Over a sinister beat puppeteered by piano and bass clarinet, he threatens: "Decapitate his ass, smack him, slap him in the back of the truck/Exasperate the life of his man and then pack it up/Cut off his hands and send his girl multiple finger sandwiches/If she manages to do damages, put her in bandages." Being civically engaged, you've heard other candidates make similar claims and fail deliver them with the same level of oral dexterity as President Monch. As with his Organized Konfusion campaign, he's challenging our nation of listeners with radically new concepts and topics.
In "Rape," he uses pornography, cunnilingus, and fetishes as metaphors for his dominance in the genre, over the "impotent emcees in this godforsaken city [who] ain't fuckin' it right." "Official" is dense with athletic references that will tongue-tie even the biggest sportsfans. On "The Next Shit," the most raucous co-rally since "Brooklyn's Finest" (Jay and Biggie), Pharoahe and Busta Rhymes speedily call-and-answer over a synthesized spaghetti Western. "God Send" showers the nation in vibrant, dramatic imagery depicting the lull of the streets with a literary richness unlike any other candidate on the bill.
President Monch says there are no certainties, other than that you will not be holding the wall, and wherever you are, you're in Queens. Monch's election succeeded because of its mass appeal. His platform appealed to the conscious backpackers ("Queens" opposing heavy hustling; "Hell" arguing the disposable nature of music industry; "The Truth" exploring the meaning of, well, truth) as well as the partygoing lowbrow ("Simon Says" with its demands, still providing power to the people; "The Ass" teasing on what men and women want;  the hellishly pure aggression of "No Mercy"). The vote was almost unanimous. What we are operating under is the presidency of the decade. Firm but fair, hostile but liberating. President Monch says songs should economize, should never drag on for longer than three minutes unless necessary, should never sample without reason. President Monch says poetic flow and lyricism conquer ignorance, laziness, deceit. President Monch says get the fuck up.
Desire (2007)
After Internal Affairs, Mighty Monch disappears. But he's a rapper. Doesn't he owe us? Where's our album-a-year? Where are the chart-toppers, pussy-poppers, club-knockers, gobstoppers? There are many forms of slavery as illustrated through art, the slavery of the poor written by Steinbeck and Dos Passos, the racial and class slavery of our era filmed by Spike Lee and Charles Burnett. And as spat from the mouth of the Pharoahe himself, there is the slavery of the artist to the label, and to make his relationship clear, he exclaims at the beginning of Desire that he is free. Eight years is a long time, long enough for an internationally unpopular administration to set America back who-knows-how-many years, long enough for the Internet to become a right and not a privilege, for free downloads to dominate record sales and for wars to ignite, homes to lose worth, et al.
An emcee's style and music also change a lot over eight years, and though his delivery has slowed down and the production has grown infinitely more soulful, it's still Pharoahe Fuckin' Monch. Ain't a damn thing changed. Monch waited for the perfect time to release a statement of emancipation. The initial trilogy of "Free," "Desire" and "Push" blend together almost homogenously, all uplifting mid-tempo tracks calling on action and strength to persevere. Along with choruses of horns and background ladies, Monch displays his own talents as a vocalist by part-timing as a soul singer. Overcharged guitars and more horns lead the quicker, more agitated "Welcome to the Terrordome." Meanwhile, natural disasters tear through Pacific Asia and New Orleans, citizens still in recovery.
My personal favorites are darker, more menacing: "What It Is" and its spooky bass & blips has Pharoahe switching between thick cultural references ("Young Eastwood/Just tryina eat good/Breathe easy, relax, Mac like Fleetwood") and otherworldly repulsion ("Came out of the fallopian blastin'/Pharoahe hungrier than Ethiopians fastin'/Flies all in my teeth, stomach stickin' out/Niggas want dibs on the weed but ain't kickin' out"). "When The Gun Draws" is a brutal depiction of violence via firearm through the first-person perspective of a bullet, equally disturbing and enigmatic. It's not all so morose though. "Bar Trap" is a winding anecdote on picking up women from the bar. "Let's Go" finishes out with a biting mini-skit satirizing the laughably ignorant garbage on the radio. Try not to dance to "Body Baby," or not to bone to "So Good," a.k.a the best boner jam since Mos Def's "The Panties." But Pharoahe's strength is almost always in his ambition.
"Trilogy" is a ten-minute narrative saga exploring betrayal, thick blood, and doing the right thing. Admittedly a little goofy at times, but Monch is still on point, instead using his syllabic mastery to tell a modern-day radio-drama that has "Trapped in the Closet" wishing for its own death. Closer "Agent Orange" is the most personal track of Pharoahe's to date, recounting his military experience and the hideous secrets he uncovered therein. He begs forgiveness for his sins and opens our eyes: "Thousands will die now so millions can smile later/This ain't the Rockford Files nigga, they stockpile data from satellites/While you discuss whose style is greater." Billions of dollars spent. Crimes still being uncovered. A devastating decade, a paranoid world of all means of slavery and deception and perhaps the only emcee who can capture it perfectly.
W.A.R. (We Are Renegades) (2011)
A biochemically-fuelled techno-warning revealing the truth about a future war. That's the opening skit returning Pharoahe Monch to his conspiracy roots from his days with Prince Po. All of this leads into the best beat Snowgoons never made, and a statement from Monch himself: "I am a renegade." How does one construct a statement loud enough to be heard? "Shine" and its autobiographical glory, its portrait of Pharoahe's borough and rise to his throne, its vibraphone beat with Mela's belting motivation. The Desire-esque slavesong, "Let My People Go." Gunfire and clapping percussion pushing the anti-police movement "Clap," and its finely-crafted video, drenched in Scorsese and street realism. Monch's references, always up-to-date, cutting, clever. The serene melody and chorus of "The Grand Illusion," its denunciation of dozens of evils.
Maybe the answer is in these fragments, the snippets of integrity and radicalism, all authored by Pharoahe with help from others driven to spread the word. Among them: Immortal Technique at his most furious, Vernon Reid shredding like twenty years ago, Phonte crooning like Little Brother are still dominating Durham, the deep talent well of Jean Grae, Royce, Citizen Cope, Mr. Porter and others. W.A.R. wants the promised and often-whispered change, urges movement and positivity in a way many men of the church fail to attain. At times the live drums and flat tempos blend songs together, and the production has taken a clear backseat. This plagued my initial impression after W.A.R. first leaked, and I stick by it; you can't bump this record in your car or at a party as well as you could Pharoahe/OK's back catalogue. But this isn't that record. There were better beats in 2011, but were there other emcees stitching together a saga dripping with hope and all the right questions? I have my doubts. The fragments are here as a cohesive movement, Pharoahe's personality, humor and clarity expressed through his ever-untouchable firebreathing flow, pointed fingers, the spreading of light, a man without a country building his own one record at a time. His statement has been made. Are you listening yet?