Reviews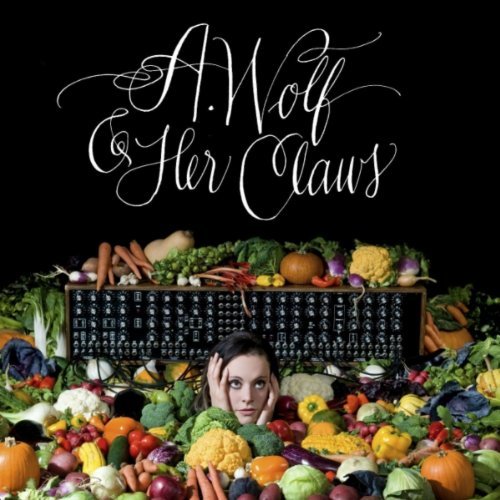 A. Wolf and Her Claws A. Wolf and Her Claws
Release Date: Apr 17, 12
1
2
3
4
5
6
7
8
9
10
For a few years up until 2011, Aby Wolf was all over the Minneapolis music scene. She lent her voice to several genres, including indie hip hop, improvisational jazz, and avant-folk. But in 2011 Wolf formed a quartet, adding a drummer/vibraphonist, keyboardist, and synthesist. Their self-titled album is the first for the group.
From the strong but soft "Dum, duh, duh, duh, dum" vocals of opening track "Potion Jar," it is apparent that this album will be a mellow trek full of inviting scenery and lush environments. Aby Wolf's voice sweeps in slowly like a mop over honey. It's not all too unfamiliar a sound, but unlike many of her contemporaries, Wolf seamlessly draws several ranges of her voice into a single song. It's easy to see how she easily blends with several types of music. Other times, such as on the song "Rise Anew," she showcases her gift for carrying one swooping note. And all the synth, keyboards and vibraphoning surrounding her voice creates a fresh composition. Not to mention the vibrant balance between Linnea Moan's backing vocals and Wolf.
Perhaps with a name such as A. Wolf & Her Claws, there is a want to hear Wolf scream or loudly shriek every once in a while, an expectation for the band to get violent suddenly. Though as it is, the tone of each song mostly stays in the same range. But the mood never bores, as much as it stays predictably consistent. At times, the band seems to be experimenting with the music, as if they are trying to conceive a new kind of clock. On the song "Alice," for instance, there's this reworking of rhythm, as Wolf's voice becomes more operatic. And they pull it off. There's more of this on "Pluto." Although, this song could be a tad more eerie in the opening. Yet, that's just subjective nit-picking.
An album like this begs for a piano ballad, laden with crisp lyrics: "I'm having butterfly dreams… I've built a cocoon. I might be out soon." "Disassemble" is one of the strongest songs on the album. It's very patient and doesn't try to do too much. The subtle, haunting bass line and wooing chorus are just enough make it a stand out. But on the other hand, while it is great how it is, there is much room for "Disassemble" to erupt. Several songs are too short for lack of eruption, yet stand well as they are. And it may be a fine quality of an album to evoke such audience imagination. It definitely bodes well for momentum going into a live performance and sophomore release.