Music
Underrated Classics: Jacques Dutronc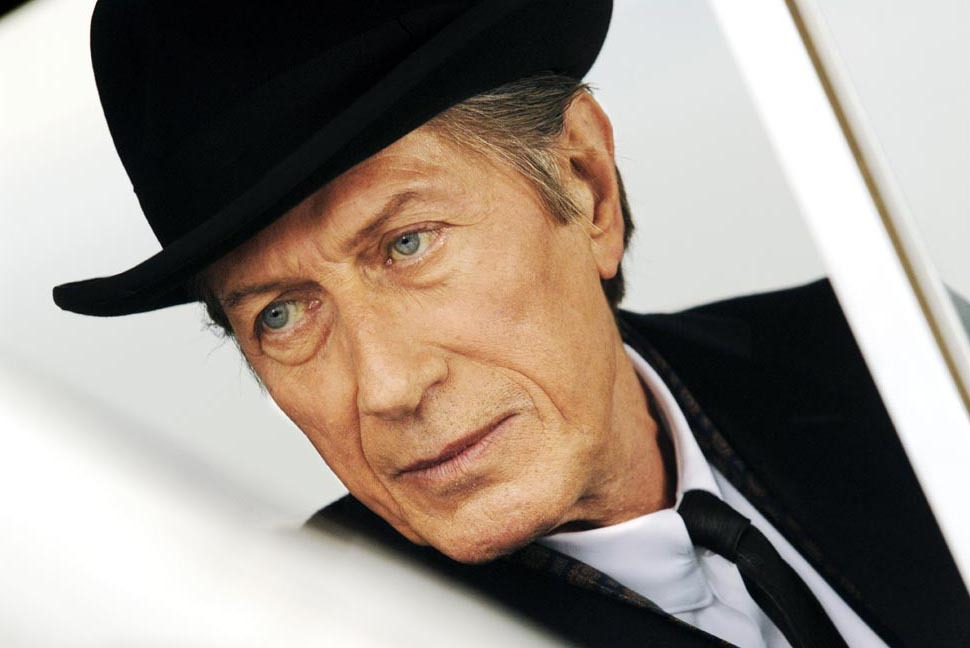 To start this article off, I'm going to let everybody know: I do not speak French. Hell, I work at a "French" cafe/diner called La Madeleine, and even after working there, the only things I can say are: "Bonjour," "Merci" and "Bon Appétit," and I'm still not sure what the last one translates to in English. So when I tell people that I really like French pop music, at times I feel a bit disingenuous in saying so, because to be honest, I have no idea what these folks are actually saying.
"Wth Cory," (which stands for "what the hell, Cory?" in internet-jerk jargon) "why would you listen to something in a different language if you don't actually know what they're saying?" Well, to answer your stupid, jerky question: French pop music (or "Chanson," which translates to "song" but is more modernly affiliated with lyrically charged French pop music) seriously rules! And this isn't just my opinion. Serge Gainsbourg, aside from being an international hero (and recent indie film subject) has been a tremendous influence on British and American music, and even has been featured on "best of" lists by popular American publications. Now, of course, Serge Gainsbourg's a rarity. Most French pop music sadly has never made an impactful impression in the U.K. or U.S.
One of those unheard French pop troubadours is Jacques Dutronc. Not only did he have a string of brilliant, sociopolitically charged hits during the 1960s, but he also had an extensive acting career which included his role as Van Gogh in the 1991 film of the same name (for which he won a César Award for Best Actor). But sadly, Jacques Dutronc has only achieved a cult following in Britain and the States. From a huge population boom to withdrawing from NATO to a number of war conflicts and administration fumbles, the Charles De Gaulle-led Fifth French Republic was a terribly difficult time for French citizens. One thing that helped relieve these citizens (after the banning of private radio & TV stations) were pirate radio stations. One of pirate radio's biggest stars was the elusive and sarcastic Jacques Dutronc.
Dutronc saw tremendous success in France with his debut album, and even more successful single of the same name, Et Moi, Et Moi, Et Moi. His debut album used the influence of British freakbeat bands like The Kinks, Creation, and The Who and combined it with the influence of previously popular chanson artists like Gainsbourg and France Gall. Jacques was a star on the rise after many years in the background as a songwriter for other chanson artists. However, in 1968, Jacques Dutronc released his grand and lyrically evocative sophomore album. The album's called Il est cinq heures, Paris S'éveille, which in English translates to "It's five o'clock, Paris wake up" (thank you Google Translate and other amazing translation software). Somewhat of a concept album of sorts, Dutronc continued down the lyrical road of his previous record, but expanded the sound with hints of psychedelia and mod.
The album opens with three really solid Kinks-like tracks, including the incredibly beautiful psych-pop track "La Metaphore." The album reaches its full potential (and stays on that high note until the end) at the start of the rockaboogie track "La Publicite." With an incredibly sardonic approach towards pop stardom, Dutronc jokes about "The sincere friend of your sleepless nights, of your life." Jacques often showcases his dark humor with a blend of abstract realism in a lot of these songs that's somewhat similar to Lou Reed. But perhaps his finest lyrical prowess is shown in one of his more famous songs, the title track to the album. The song revolves around a drunken stroll at 5 a.m. through Paris, as Dutronc describes the bleakness of the city's transition from a sinful nighttime to a working day. My favorite line from this song is "The Eiffel Tower has cold feet; L'Arc De Triomphe is rekindled and the Obelisk is drawn between night and day." And the album ends on its' highest note, a song called "Le Plus Difficile" that's so magnificent, you must hear it to believe it.
Yes, he made one hell of an album in 1968, but due to a lack of open-mindedness in the U.K. and America towards foreign-language albums, we never got to experience it. But Il Est Cinq Heures, Paris S'eveille still carries quite a legacy. Aside from being a hugely popular record in French culture, the album has influenced some very popular contemporary acts. Jacques was a huge influence to modern indie-pop playboy Sebastian Tellier, and The Black Lips do the best drunken cover of "Hippie Hippie Hourah" anyone could ask for:
The album may have never had the terrific overseas success it should have, but this is an album about Paris, and it was made for Parisians. Regardless of who he made it for, this album has great potential to influence more than the aforementioned. Despite it being an "Underrated Classic" now, I think Jacques Dutronc's acclaim will float stateside very soon.