Music
Hands will grab you with Massive Context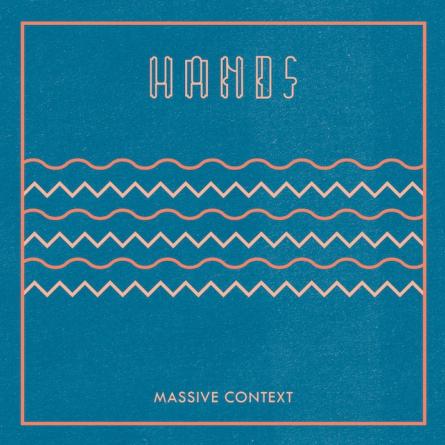 Massive Context EP Hands
Release Date: Apr 10, 12
1
2
3
4
5
6
7
8
9
10
Los Angeles is the land of everyone trying to make it and thinking luck has favored each of them over everyone else. LA is like the city metaphor of world religions: everyone thinks theirs is chosen. Thankfully, we still care about those who aren't selected off the bat for big Hollywood takeovers – like burgeoning bands. Today marks the drop of debut EP Massive Context from the Los Angeles quartet Hands, a welcomed refresher to start the summer. Changing frequently between tone, rhythm, and genre, the tracks always come back to make sense. If only the lyrics were more clearly delivered.
Opening up like a desert mirage, Hands catches you off-guard with Geoffrey Halliday's vocals coming in on "Magic Fingers" with a kind of authority that carelessly twangs out. More instrumental than verbal, the 5:40-long track will have you recalling a use of genre like Born Ruffians. But then, we're taken by surprise yet again with over a minute left and the whole picture has changed up just when you thought you knew where it was going (and when it was ending). It's a short-lived trip.
Debuting as their single from the EP, "Warm Night Home" pulls the rug out from under your comfortable listening stance. If this is how the rest of the EP – and the future of Hands – will take form, I'm giddy. The tone of the music is at times contradictory to the tone of his voice, sometimes in unison mood, other times sounding like a Thom Yorke vocal track dubbed over a garage band that also incorporates the vast instrumentality of your imagination. "I don't need your name, darlin'," Halliday sings again and again at the end. And it almost feels like it hurts. That careless authority mentioned above? This is now playing hard-to-get.
And then you are dreaming. Or underwater. Or dreaming you are underwater. "Forced Fascination" reverberates rhythm and space, expanding your mind or dragging you under to a small and closed off locale where the ends of some of Halliday's words sound misplaced when too pronounced, like jutting corners. Luckily this is not a recurring problem through the 4:21 of layered ambiance and tracks, mixed into a concoction that will feel a lot longer and more satisfying than you expected (or realized).
The EP comes together with sixth and final track "Think Back." The rapid drum roll beneath vocal echoes gives it the ethereally charged sound we've become familiar with by now, switching things up, at very brief times, into a short ska-like line. But one thing is steady and sure: Massive Context hasn't reached massive yet, but let's hope a full-length takes develops into the same vein.