Reviews
Soft Swells debuts with a swollen heart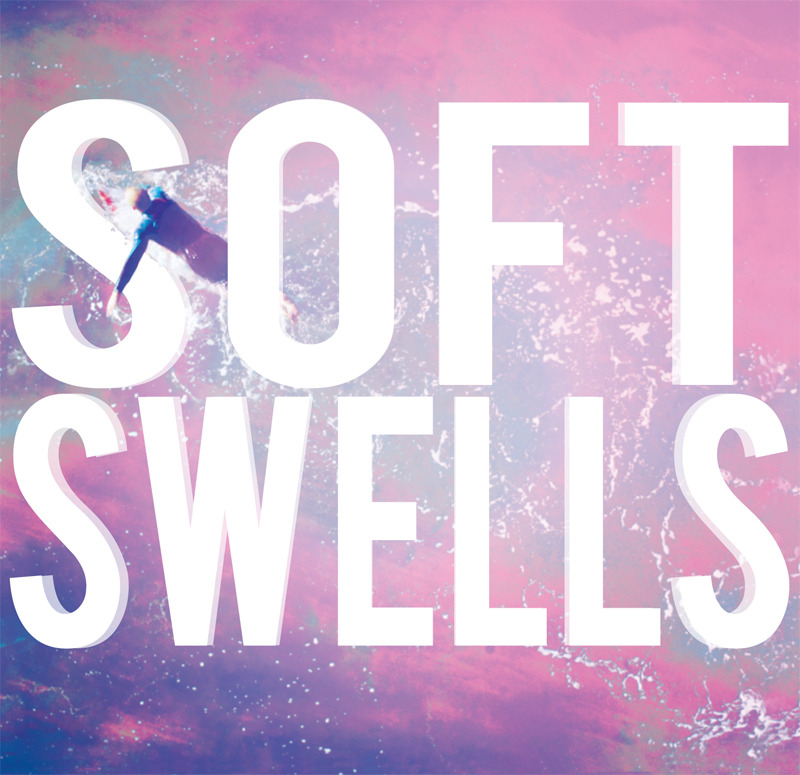 Soft Swells Soft Swells
Release Date: Feb 28, 12
1
2
3
4
5
6
7
8
9
10
Did you know California has a state motto, and all it consists of is simply, "Eureka"? Well hot damn. Turning on Soft Swells will feel like yanking down the chain chord of the light bulb above your darkened head. The self-titled album from duo Tim Williams, neo-Californian storyteller and musician, and Matt Welsh, of Brooklyn's Phonograph, takes on emotion as a clear theme, sticking to the bits of you that are kept more closed and now exposed to the padding of the album's coos and woos. Recorded with Dave Lynch (no, not that Dave Lynch) in a small town in England, their debut album is everything you want when feeling down and blue, purple, or possibly hot orange with energy – although at times its run may seem like a looped circuit of wistfulness.
Lo, California! As the album opens, I believe every little word of every little thing going to be alright set to the, well, the soft swell of a beach scene and sunshine, all year long, in whimsical visions of never-ending parties and friends the way only those who aren't currently in the Golden State can imagine. "Every Little Thing" is of a standard length (3:45) but is made up of minimal lyrics, minimal sounds, the scratch and whir of synthetic backgrounds and the reverberating twang of a plugged-in guitar feeling like just the right amount among clap-mimicking drum slaps. Less is more here and it works. I bite the bait for more.
Going from simple to "Overrated," the ease seamlessly carries over with nary a bump in the flow. "I'm not feeling you up just to run home and tell my friends," Williams sings. Something about it invokes endearing images of a lost Wes Anderson film, or Rocket Science's Hal Hefner, that angsty first love that makes you feel so big and mature and full of feeling, only to bitterly find out that you're nothing more than a sweet voice over elliptical pearl drop synthesizers. It's a heartache bursting self-righteousness out of a Casiotone.
We've all heard The Killers' "Smile Like You Mean It." For Williams, the phrase is the standard usual though, "Say It Like You Mean It" being something of a ballad, an indie folk jam that is not exactly jammable on the having-fun level; it's sad and wallows in loneliness, akin to Rocket Science's Clem Snide/Eef Barzelay reassurance, or pleading. As in the opener, the simplicity to the song propels its infectiousness so it's like a mantra you end up believing, having repeated it over and over.
Prepare yourself for deception. "Don't Cut It Off" misleads you on a pep skip in the beginning, only to echo sentiments of forewarnings of a lover up and left and lost. It's got the kind of low-octave cinematic tone that numbs a small part of you so you can only lie on your bed and ponder your relationships with others far away.
With tenth track "Decisions," Soft Swells ends with the semi-distant ambience of what could easily, with a little tweaking, become the tropical digi-pop that some people find so addicting lately. But instead, it just sounds like the hum or rain outside your window. And that's the kind of feeling Soft Swells has embodied in their debut. Like it's raining outside and you're indoors reflecting on yourself while you're stuck in the moment. But nobody said you wouldn't come unstuck soon. Just imagine yourself in California. Or if you're no good at decisions, I'll tell you: just go.