Reviews
Hadwynn will win you over – if Jesus already has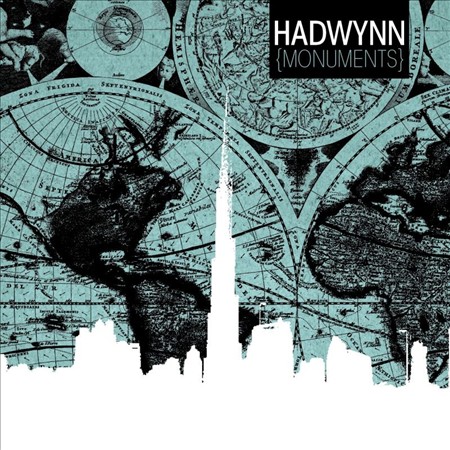 Monuments Hadwynn
Release Date: Jan 10, 12
1
2
3
4
5
6
7
8
9
10
If you open a baby-naming dictionary to the entry for Hadwynn, it'll tell you that it's Old English for "ally." That's what Daniel Moore, Jarrett Gercken, and Jon Marks did to name their band. Behold, after originally forming as a hardcore band in 2007, Hadwynn came out to work on Monuments, their new debut, late at night once the 9-5 was done each day. While the album hits heavy with the emo sounds of the more recent decade, a movement not yet over, I will get to the point for you and say that the band's faith is a clear driving factor once you start listening. I was unaware, pre-reviewing, that religion was going to be so prominent and shape the album's meaning, as according to Moore, although musically there is a decent amount of captivating segments of sound. But personally, I prefer my music on the rocks, not on a cross.
The album opens with the sounds of someone walking into the room where a song is being played. It sounds, a bit at first, like a religious hymn, with a light piano and softly rhyming lyric scheme. Adopting some drums and ambient background sound, "Entrance" takes on an entirely unexpected element, becoming a wordless composition that gives me a little chill even in its simplicity. What I thought would be another pep album now has new expectations.
Name-dropping the album title in "O! The Noise!" Moore sings sincerely of having "built hundred-storey monuments, to me/ I mean, to you." And then there's that mention of the promise land and I wonder how religious this is going to get. After all, the song was inspired by a quote from St. John The Baptist (apparently a relative of Jesus?). Looking at the bio sheet I was given, all of it (all two songs so far) makes more sense to me given that Moore discusses how "the guys in our band are Christians," but then my doubts begin to clear since he then remarks, "but we are a band first." That "but" speaks volumes. OK, Moore. I'm testing you now – I'm taking your word about being this new rock band as a priority over being another Christian-wielding faith-rock band.
Hadwynn's influences come through clearly (Tooth & Nail names such as Emery and As Cities Burn), almost like a hardcore rock sound (sample "Frames") that has the occasional indie-or-folk vibe, such as with "Sort of Grey." Like a taste of The Fray, the song is slow and hollow in a comforting way. And then I note "Jesus" and "God" are both mentioned within 30 seconds of each other. So far, Moore isn't doing so well on my test.
Closing the album, "The Seed Song" starts acoustically with Moore's lyrics alluding to how his grandfather had died at a young age from an unusual arthritis – and how he had been suspected to have it as well. The song was written before receiving the results – and the lyrics became a goodbye letter to Moore's wife, just in case. A few "hallelujah" calls, but it feels appropriate for a requiem. One that even recalls Jesus and his weeping. I think back to the opener that gave me a certain anticipation, and how that didn't go in the direction I expected whatsoever. If you, like Hadwynn, call Emery an influence, then Monuments is for you. If you're into Christian rock, then this band is for you. But if Jesus isn't your thing, it'll be hard to avoid him on this album. You'll have yourself a much better time catching up on Thus Spoke Zarathustra and some Beatnik satire.