Reviews
Kitsuné: Parisien Deux (Duh)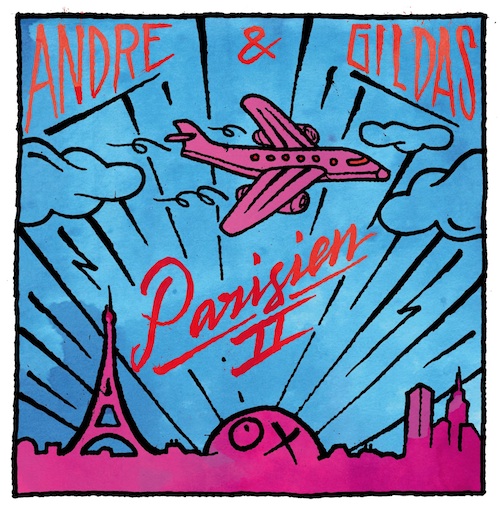 Kitsune Parisien II Various Artists
Release Date: Feb 14, 12
1
2
3
4
5
6
7
8
9
10
Hot off of the press and into our ears comes the latest installment of compilations from the hip and foxy Parisian label Kitsuné. Parisien II showcases new additions to the already growing Kitsuné electro-pop army with up and coming artists like Owlle and Juveniles who entertain listeners with sounds that takes us back to the good old days of  the eighties where synth-heavy tracks dominated the airwaves. Unlike most compilations, this one caters to a broader spectrum of listeners, so whether you're a fan of getting down or jamming out these tunes are guaranteed to make you dance–even if you're too cool to do so.
Those familiar to the Kitsuné family will be pleased to find that Air's very own Jean-Benoit Dunckel has taken on a new side project with Lou Hayter of New Young Pony Club. "So Long My Love" is the brainchild of the duo and sets an unusually eerie tone for the album. Echoey female vocals emerge amidst the static and tunnel-like background noise as if it were snapping the listener out of a dazed trance on their long, lonesome journey through the dark digital depths of the electro-forest.
Fast forward a few tracks you'll find yourself scratching your head wondering what the hell a Wolfpack Beartrack is. With a name like that, you kind of have to redeem yourself. Upon listening to "Modern Realm," one would expect it to play straight through just the way it had began, however at the breakdown the mood is thrown in another direction when a new guy gets down on the mic to throw down some sick hip/hop influenced lines. This Finnish influenced French musical collective is definitely something you'll want to show off at the next house party.
Capping off the compilation is the work of a young Parisian student. This twenty-something year-old known in the music world as Pyramid, closes out the 14 track album with a very upbeat dance track full of bouncy arpeggios that just flows like water into one ear and out the other. "The Race" is something you'd most likely hear in an old video game that you've played as a child. You'll cry wishing you could produce beats this sick.
Whatever your poison, whether you're looking to earn some street cred or a guaranteed good time (in bed), this collection of Frenchie electro jams will surely get you moving.
Hungry for more? The pre-order up on iTunes offers a deluxe edition of the album which adds two bonus tracks to the lineup: "The Party" (Lucas Sorel mix) by Singtank and "Those Words" by KIT.