Reviews
Gauchiste debuts from the darkness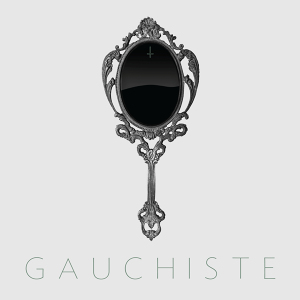 Release Date: Jan 01, 70
1
2
3
4
5
6
7
8
9
10
Direct from Hell, Gauchiste (a French word meaning a politically left-wing individual) has released their debut LP, S/T (Little Black Cloud); a great 7-track album for a quiet evening at home, skinning live cats, or as a soundtrack for burning down a church. Tomas Phillips (Confessor and Loincloth), Tannon Penland, and Craig Hilton have served as contributors to a number of bands, mostly in Europe (where else?).
Self-described as ambient isolationist Maldoror (a term often associated with apocalyptic folk) metal, Gauchiste creates ethereal black metal-noise with little more than possessed samples and the occasional demonic growl recreating the sounds of a resurrection of the spirit of black metal if it were to speak at a seance. It's weird.
In "Viols" – a good track by default –  guitar and drums fade in from the background, and dissolve back into the eerie synth as quickly as they surfaced as viols – the instrument- create the slow heaving foundation from which they emerge and become reburied.
It's effective at what it aims to do – haunt your thoughts. But a time when or where one might want that kind of effect from their music…I don't know.