Culture
In Case You Missed It: Work It!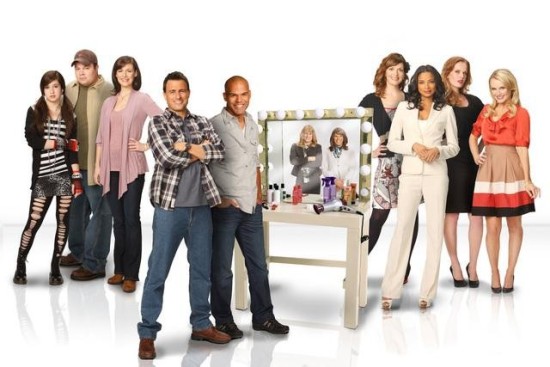 Hello, reader. My name is Mike Haverty and I'm the new writer for In Case You Missed It. Dominick left big shoes to fill, but luckily they are Reebok Pumps.
In what appears to be a mercy killing for the sake of culture, ABC has cancelled their Tuesday night sitcom Work It! after airing only two episodes. For those who were unaware of the show, here is a brief rundown: Two guys find work during the nation's greatest "Mancession" (a term coined by the show to describe all the women stealing "men's jobs") by crossdressing and becoming pharmacology saleswomen. That being said, the last episode pulled in 5 million viewers, outranking most of the NBC Thursday night line-up.
Many compared the show to Bosom Buddies, despite sorely lacking the charm of Tom Hanks and the kitsch of 80's television, when all a terrible family sitcom needed to get ratings was an alien who could move tin lunchboxes. Work It! was a sexist and misogynistic trainwreck, leaping from the tracks in record time by comparing "The pinball machine scene in The Accused" to getting a physical within the first minute of the pilot. The combination of formula and ill-fitting jokes conspired to make the show stranger with every reveal.
The existence of Work It! has made a weird statement about where we are as a culture. Work It! is a variant of the "fish out of water" trope, but now a fish now must pretend to be another fish in the same water. It's best done in Some Like it Hot and As You Like It, but it also made us weather the Big Momma's House trilogy and White Chicks. We can all agree that the trope has seen diminishing returns. Yet, if someone dresses up in drag and recites various stereotypic phrases in no particular order, we get the viral hit Shit Girls Say which has spawned numerous parody videos keeping the same form alive.
Both the "costumed fish in the same water" trope of Work It! and the idea of humorous crossdressing target a gender, race, or sexuality by default, but the target rarely "has it coming." The entire practice becomes a regressive exercise in reciting ugly communication. With the amount of study and scholarship that has gone into examining gender, race, and sexuality, the tropes' stagnation has shown laziness. Though it might be awhile until someone makes a comedy based off of modern gender theory, I still have hope. One such beacon, "Shit White Girls Say To Black Girls," has singlehandedly made the entire meme necessary:
It has more viewers than Work It!!