Culture
Monday Afternoon Roundtable: X-mas Jams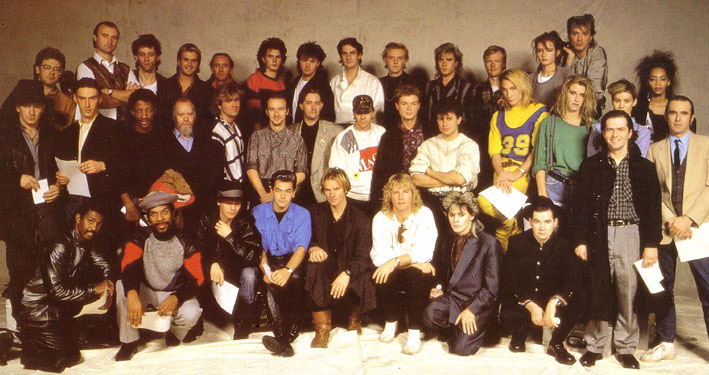 Due to the holiday, our weekly roundtable is coming a little later into your Monday than usual. This week, we asked the Heave staff:
What's one Christmas song you absolutely can't stand?
Joe Anderson
"Santa Baby." I don't even need to explain why.
Amy Dittmeier
Quite frankly I hate all of them. Playing in youth orchestra for 12 years, and accompanying the show choir in high school, has made me loathe all tradition holiday songs. When I hear them I have flashbacks to screaming 7-year-olds and old people thinking I was their granddaughter. I stick only to saccharine pop Christmas jamz now.
Nick Lang
I actually hate all of them. I used to lip synch in choir during the Christmas season to get out of singing those awful, awful songs, except for that goddamn Mariah Carey number. I should hate that song, as it combines so many things I don't like: Christmas music, Mariah Carey and Love Actually. But I'm just defenseless against it. "All I Want for Christmas is You" is the kryptonite to my heart.
But if I had to pick one in particular, I guess it would be that "Christmas Shoes" song. However, I feel like everyone, except for the Lifetime Channel, hates that song. So, I'll say "Feliz Navidad," which if not for Carlos Mencia and Rob Schneider's new Latino-centric sitcom would stand as the most irritating appropriation of Mexican culture of all time.
Dominick Mayer
"Feed The World (Do They Know It's Christmas?)." That piece of pop cheese courtesy of the star-studded Band Aid would be innocuous enough except for how truly condescending it is. It's basically a ton of famous people crowded together in a tiny room singing about how happy they are that they're not in Africa like the starving kids, and how those kids don't know what Christmas is. I already find Bono smug enough, and that's before he comes out with "Tonight, thank God it's them, instead of you."
However, I mean, on my old punk rock Christmas compilation (yes, that's a thing), there's a pretty cool Deftones cover of this.