Reviews
Tycho takes your eardrums for a dip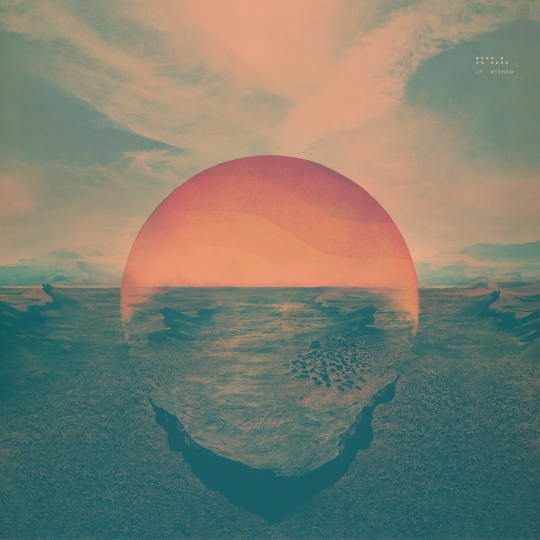 Dive Tycho
Release Date: Oct 25, 11
1
2
3
4
5
6
7
8
9
10
Do you remember the original boy-band trio Hanson? Tycho doesn't make music anything like those guys, but the sole member behind the pseudonym is a guy by the name of Scott Hansen. His identities also include his other artistic medium, graphic design, for which he's known as ISO50. For this San Franciscan, music is his project and has been since 2002. And this is pretty swell for something that came out of a pastime. Dive is an easy ambient collection of well-curated sounds, like an assortment of shells you find on the shoreline. But maybe Dive just doesn't reach as deep as it could.
To begin, you're already drowning. "A Walk" opens the album with an underwater presence that keeps you under and gradually comes afloat. With a subtle sense of young-adult TV series background music, Dive gives the impression it will be a meditative composition more so than competitive club beat. It's sound you can still relax to while listening as opposed to getting excited about.
But then "Hours" will prove that last sentence somewhat wrong. "Hours" is something to get excited about – because it feels like a completely new scene from the previous track. It's like when you're playing a game and you beat so many levels the background scenery changes and you know you've just been upgraded.
Title tracks, to me, have always been the songs that I expect to totally blow me away on the album. Wouldn't that make sense? Here Tycho's "Dive" falls deep at a length of 8:20 long, the longest of them all. It carries the same current from the album's opening, the same opalescent sound of a distorted pearl drop in the far background. "Dive" floats itself more importantly through various phases, at a pace that doesn't drag nor does it tire you out. It's a success.
Moving from a more sensual sound to a steady beat that makes me think of a slow-motion steam room, "Ascension" isn't exactly the build you may be wont to expect it to be. If anything the medium tones and stability, ending in the acoustically clear final notes, render it as more anticlimactic.
A few variations of the album's audio themes later, "Epigram" brings us back to the opening of floating underwater – only here it feels more urban, more of a city. A city underwater.
To close Dive, the reverse happens first – the start of the track takes time to develop, then shifts in slow and quiet stanzas of instrumental verse. "Elegy" is a completely different level from the other tracks on the album. It feels… polished. Refined. Like it's wearing a velvet robe in a color like burgundy or aubergine. And I find myself wanting to play the album from the top to see if it all fits – I'm sure it will.