Reviews
Minor Characters break free of the EP curse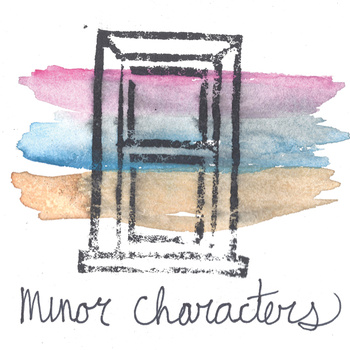 Minor Characters EP Minor Characters
Release Date: Nov 08, 11
1
2
3
4
5
6
7
8
9
10
It seems no matter how many new singles I hear, all I can hear is the Beach Boys. Their simple surfer chords and heartfelt but poppy songwriting influenced so many artists and musicians. However many bands seem to recycle the best rather than adapt it to their own vision. There's honor in homage but as a listener, hearing the same ooohs and aaahs over and over get tedious. It's refreshing to hear bands that have taken these influences and made it something of their own – taking the best and making it their own.
Chicagoans Minor Characters remind listeners of a lot of their personal favorites, but never do they seek to imitate. They rework, remold, and repurpose their musical idols into something of their own. "Come Break My Heart" plays on the familiar theme of heartbreak and the girl who got away, something the Beach Boys built a career on. But there's something so Midwest about it all. Going to college, finding someone you like, and at the end finding them go away to the West coast promising that they'll return if it doesn't work.
Many of the tracks on the band's self-titled EP seem to share the theme of escapism. The nice thing about the album though is that it can offer both sides of the coin. The opener "Burden" swells into a dreamy 60s surfer ballad, beckoning sun-drenched ladies to jump in their convertibles with Minor Characters and drive far far away from their problems. The perfect escape from the 9 to 5. "Company Car" echoes a slow, bluesy shamble underneath Andrew Pelletier and Shelby Pollard's vocals that makes you want to take the company car and run away to a bar somewhere. The perfect, more liver-injuring escape from the 9 to 5. Even the closer "Ladder" presents a happy, it gets better, escape from whatever ails you with the chant "you've got to take what's yours." Minor Characters has escaped the trap of sameness and started on the path that is of their own creation. It should be exciting to see where else their music and their influences take them along the way.
Minor Characters are playing their CD release show this Thursday, November 10 at the Subterranean with Village and Gringo Starr. Tickets are $8. You can find more information on this show on Do312 and listen to more of the band on their Bandcamp page.