Reviews
The Northern Key will unlock your winter blues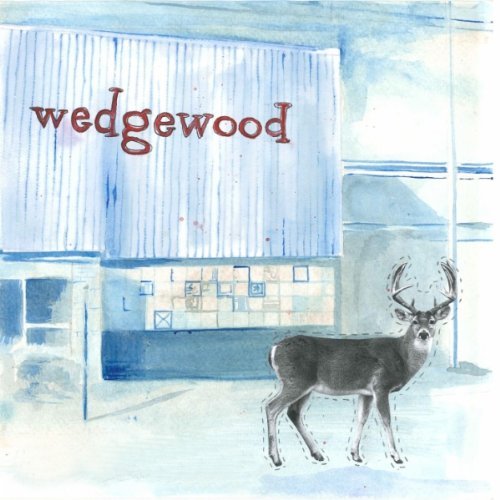 Wedgewood The Northern Key
Release Date: Nov 01, 11
1
2
3
4
5
6
7
8
9
10
Halloween is officially over which we all know now means an odd ratio of Thanksgiving-to-Christmas attire for every storefront window and lamppost and windowsill for the rest of 2011. But it doesn't have to be end-of-year holiday chaos. The leaves are turning. Pumpkin anything can still be enjoyed at your local cafe. Everyone looks kind of swell with a cold flush to their cheeks. And now you can get that kind of autumnal-only happiness in your ears with San Francisco's The Northern Key's new album, Wedgewood. Serene and haunting, if you've out-listened your Bon Iver for now then you can easily catch onto the more folk-interpreted take on straightforward mood. Although carrying the starting sound right down on through to the end (with a couple exceptions), Wedgewood makes for a kind of tranquil collection that goes unappreciated far too often.
Comforting. Perfect this time of year. "Through & Through" opens the album with a simple harmony of easy vocals from singer/songwriter Andrew Galluccio and keyboardist/violinist Christina Platter over the echoes of drops from various instruments, Danny Sullivan's drums keeping steady. I think I would very much like to wake up easily to this. "Peaceful through and through," as he sings.
Recalling vaguely a droning opening akin to something like The Velvet Underground, "Worth Your Weight" carries on the ease of the album seamlessly. A quicker tempo but steady use of the simple guitar reverberations has convinced me to want this on vinyl for mornings in bed.
Contrary to any ideas that "Fun & Joy" may be more of a carnival ride of alternative music, the track is more of a somber memory – complete with a single line of Platter's violin and cameo appearances by an electric guitar's hollow picking. Mellow as mellow.
I realize, listening to "Soak" and feeling like the album may have already come full circle at this point, that when Galluccio hits certain notes, there is a slight whiff of something Ben Gibbard-ish to his loftiness. But it comes so sparingly it may not even be true – does anyone second me?
I'm caught off-guard slightly – "Roadmap" sounds more Napoleon Dynamite than I'm expecting. Quirky dissonant harmonies between voice and instruments prove Galluccio's Cloud Room-esque vocals don't really seem to range far, but please as far as vocals are concerned. Maybe if you took a Duran Duran song and stripped it down as bare as it could get, then remixed it and channeled it through an acoustic vibe, you could end up here.
The strings return on "The Charmer," a more narrative-driven piece that makes me think, perhaps, of folk music that could have been played in villages in Lord of the Rings. Lyrics of a journey, images of lore-laden forests, it all seems appropriate to throw in a few elven-eared maidens with long braided hair and bare feet. I'm not complaining.
I find it ironic and appropriate that the final track is titled "Accelerated." The collective hum amid guitar for 2:47, sans a single word, feels right. It's here that the album ought to bring itself full-circle, and playing Wedgewood on loop does just so quite nicely.