Reviews
The Stepkids take you a few steps back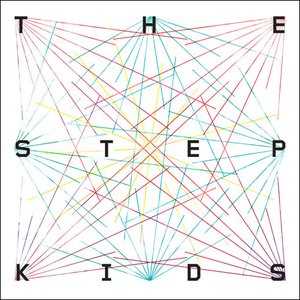 The Stepkids The Stepkids
Release Date: Sep 27, 11
1
2
3
4
5
6
7
8
9
10
Are you a fan of try-before-you-buy? Maybe you're always hopeful that your next grocery run will be lucky enough to land you all the freshly-restocked free samples. Some products are easier and others are harder to know about before committing (do Amazon reviews count?) – but The Stepkids, with their Connecticut backgrounds must have learned a thing or two in courtesy because by simply going to their website you can get a taste of their new self-titled full-length. Of course, thanks to MySpace back in the day, they are by no means bringing anything new to the table. Between bassist/keyboardist Dan Edinberg, guitarist Jeff Gitelman, and drummer Tim Walsh, there is an equal division of parts and labor – all members write and sing on each track. And they bring their own experience: among them are pasts having toured/shared stages with Alicia Keys, Zox, 50 Cent, and Lauryn Hill. These guys know what they want to do. They manage to fuse an array of musical genres (from rock to jazz to folk to psychedelic) into a seamless blend, but if you aren't interested in previous decades you may find yourself disappointed.
Starting as some worldly-sounding theatrical opening to a Bollywood film, "Intro" is a short meditative piece that includes what may either be the sound of a sitar or a twangy country guitar, some background chanting vocals, slap-snaps at the end, and some layers in between. It's a general mash-up/round-up of what to expect on the next nine tracks.
Suddenly coming in with some understandable lyrics, "Brain Ninja" is like a 60s funkified version of a TV On The Radio-meets-Parenthetical Girls swinger tune. It's like the audio equivalent of an old school karate movie complete with big hair and bell-bottoms and orange-tinged film. The simple chorus keeps you tuned in with the distorted guitar and distant drums and holds your attention while the low- and high-pitched vocals harmonize. It's pretty suave, to say the least.
Keeping the 60s-throwback in high gear, "Suburban Dream" uses the deep bass and synthesizers to sound like some contemporary back-to-life revival of The Who and Cream, blended. Slow vocals and overall a feeling of being laid back – it appropriately makes me think of a hookah bar in New York City I used to go to that played classic rock. Not sure why. Maybe the suburban dream is hookah in a city.
I am not expecting this one. The Greek-chorus type of high-frequency vocals that open "Legend In My Own Mind" properly introduces the lower-octave lyrics of… well, of "a prophet here to save." Is this Jesus reflecting on himself? It's like listening to Jesus Christ Superstar experimenting with mushrooms. Maybe I'm misinterpreting, but it throws off the rest of The Stepkids for me.
Bordering on a 50s croon-pop ballad, "Cup Half Full" is like the twinkling moonlight scene that men in white tuxedos would use to serenade girls with beehive up-dos and giant tulle skirts. It's a strangely before-our-time homage to a time exactly as it portrays: optimistic.
To close the album, the entrance-reversal "Outro" takes us back to track one.  And as with any exploratory album, there is always the chance that it may swerve out of focus and crash. But not here.