Music
Live review: Portishead @ Aragon Ballroom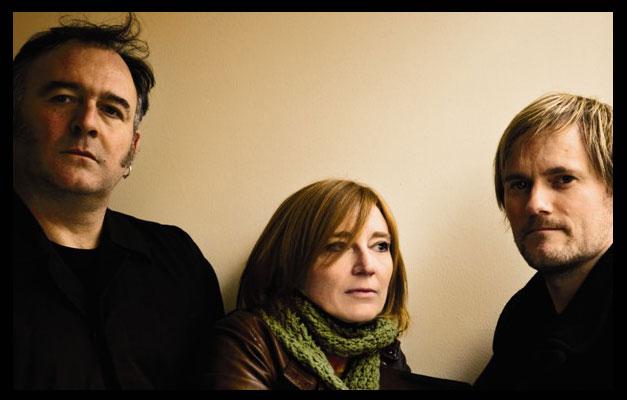 After more than a decade gone by since Portishead played a show in Chicago, the Bristol trip-hop group returned to a very sold out show at the Aragon Ballroom Wednesday night. This may have been the most anticipated show of the year. The Aragon, however, was not the greatest choice for a venue. It has a reputation for shitty acoustics and is best suited for bands who are really loud. Enter Portishead. The swell of applause drowned out the dialogue clip which precedes "Silence," the opening track on Third and show opener. Raved by critics upon its release, Portishead fans were split on their opinion of Third. And there was almost half a silence in the crowd when the band continued with "Hunter." The track is Portishead at their most mellow, solitary, but came across well live.
When they went into "Mysterons" there was unanimous elation throughout the Ballroom. And what a great rendition of the song. Its elongated, psychedelic jam at the end overcame a brief equipment malfunction which hissed static into the crowd. "The Rip" came out of nowhere. For those who love Third, this was a real treat. Especially when followed by "Sour Times." Portishead's catalog isn't deep by any means, but they have that magic wherein they're mostly enjoyed introvertly by their fans and all that comes gushing out, reverberating between stage and audience, even more so after a ten years since they're last Chicago performance.
As far as how the acoustics of the Aragon presented Portishead's sound, it was hit and miss. On one hand is what not as intimate a setting as it should have been; songs didn't engulf listeners as much as they did engage them. On the other hand, the swell of tone within each song meshed well with the rawness of the venue. This was very evident during the bombastic "Machine Gun" and "Threads," the latter bleeding perfectly into "Wandering Stars."
The supreme element of this show was the placement of tracks from their second self-titled album. When "Cowboys" kicked in with Geoff Barrow scratching on turntables, it felt like the show was just beginning. "Threads" closed the set, and those who may not have been big fans of Third before the show, definitely were by the end. The encore was to be quite obvious, "Roads" and "We Carry On," but what else could have been as beautiful?