Reviews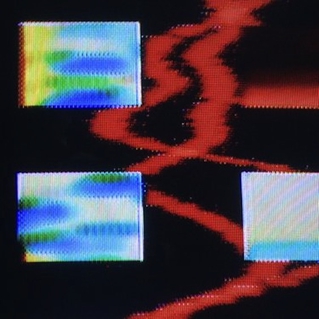 Psychic Welfare Pink Skull
Release Date: Sep 27, 11
1
2
3
4
5
6
7
8
9
10
Philadelphian punk, emo, dance DJ, Julian Grefe pulled together a group of players together in 2003 to form Pink Skull. Their electronica/instrumentation format—including three DJs—took over the drum/bass, electronica, house scene in the early 2000's with many major collaborations and remixes. Psychic Welfare is their third album.
Most people love David Bowie. Or, most people should love David Bowie. It's quite obvious that Pink Skull is a fan. "Hot Bubblegum," essentially the lead off track on Psychic Welfare sounds like David Bowie on a b-side from the mid-nineties. It's not that it's derivative. No, it sounds exactly like Bowie, after glam, but it wants so bad to be glam. Okay. Moving on. There's nothing left to do but to get over it and give the remaining album a chance.
The mellow space, flying saucer effects are a bit tiresome into "Mu." The track never lifts off and becomes a bit sophomoric. "Everything the Luminescent Wallpaper Goes, Or I Do" is a clever take on the famous last words by Oscar Wilde. And this is the first track that draws some interest with it's 80s synth sound. "Janine Aubergine" keeps it up, though not without the glam influence. At least it's a tad less obvious here.
And as light and airy the synthesizer is throughout this album, it seems to weigh it down with over saturation. Not much of else is going on. I picture lots of head nodding at a Pink Skull show, but bored movement. Each song seems to be looking around to see if anyone is really feeling it. The lyrics are dry and stale. Even the chanty, anthemic songs don't bounce the way they should. "Salamander" is a tight track with it's drum and bass-like rhythm. It's got a trance sound that is perfectly developed.
Yet and still, electronica can be at its worse when it's so derivative, especially with so many tracks. It feels soulless. Much of this is due the context of the album. When people say the concept of an album is dying, it's because of records such as this. In fact, it seems to be two separate albums at play. Most of what follows "Salamander" is okay, groovable even. But following the trite mess which came before it, attention spans will wane. It'd be nice to hear some of this tracks in a club, dancing, interspersed with others of their kind.