Reviews
"Huh?….WTF?…Well, okay… Maybe Just this Once"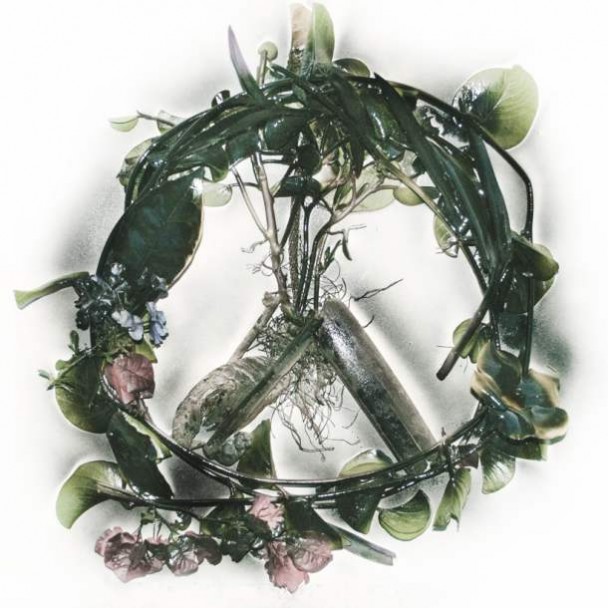 These Wings EP Wise Blood
Release Date: Aug 30, 11
1
2
3
4
5
6
7
8
9
10
Nothing much is really known of Chris Laufman, who fronts the project Wise Blood, before a show, except for an EP that created a bit of a buzz. But after a show, most of his audience is thinking, 'What the fuck was that?', after seeing the white bread showman get all up in peoples' faces with his blend of electro/hip hop/R&B et cetera. His new EP is These Wings.
For those whom haven't seen Chris Laufman of the Wise Blood, they might envision a half Prince, half Lil Wayne hybrid from the funky, heavy-synth intro to These Wings as it warps into "Darlin' You're Sweet," an amped up ballad with echoes and 80s feel. The track builds and builds with Laufman's crooning, which borders on taking himself too seriously. However, his live performances seem to dispel that notion.
Even without the pre-warning of over the top theatrics, it's difficult to tell if this is really enjoyable by the time the rap and flow of "Loud Mouths' gets going. Though, its background vocals and well timed piano keys are very satisfying. Yet, at only 2 and ½ minutes, it may be too short. And into "I'm Losing My Mind" there's a sudden snatch back into questioning whether this EP is good or not. Not only a question of whether or not if it's good or bad, but, is it great and groundbreaking, or just flat out sloppy and forgettable.
One thing for sure, "Nosferatu" exposes how under-produced this album is. There seems to be too much space between Laufman's voice and the music. "The Lion" is too bubbly with cheesy rapping. It's best if Laufman sticks to his crooning. It'll be interesting to see what develops from this project.