Reviews
Mittenfields debut the past as something new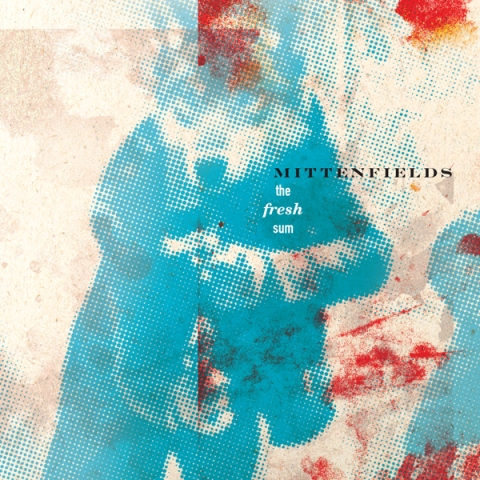 The Fresh Sum Mittenfields
Release Date: Jul 26, 11
1
2
3
4
5
6
7
8
9
10
Three guitars, a set of drums, and a bass: behold the often-larger-than-the-room quintet Mittenfields. Brainchild of vocalist and bassist Dave Mann, the Washington DC group has a clear underlying influence from same-city post-hardcore developers Fugazi, even if Mittenfields claim that "only you" are their influence. And if you think they sound soft, you're only 74% wrong. Mann's outfit brings their sound to the edge of rock at all times, evidently on a 90s streak – it sounds eerily similar to the random unheard-of CDs I pick up at thrift stores, only better. In fact, The Fresh Sum EP is dripping with the sound of late nights rehearsing and writing and jamming until the right tri-guitar chords strike. This isn't the product of one night dreaming to record something. For all its reminders of Clarissa Explains It All and other related memorabilia of the past, The Fresh Sum will need a little fine polishing before being a full-fledged album, grown from EP status, able to fulfill a longer set than just 25:58 long. But a debut must always come first.
Beginning like some lost track from a Smashing Pumpkins early release, "Mixed Signals (On The Rocks)" opens the album with a promise of two decades ago. Is that a stadium echo I hear on the vocals? It feels intimate though, even with Mann's Sonic Youth-esque jolly howls. Time to get nostalgic in the 21st century.
Maybe you've heard this one before. At least, it sounds like you have. But that ain't so bad, right? I mean, here's a thought: if you took Frightened Rabbit and told vocalist Scott Hutchison to make a song for Arcade Fire's Funeral using Cursive as a backing band, maybe then you would end up with "My Mind Is an Avalanche." A little harder than a feel-good lift, the 6:19-long track will warp your mind as you flip between enjoying it and feeling lost in the track.
Mann's tone is almost sarcastic, as if knowing he's using a commercial-teen acronym in the title "Goliath FTW," and quite frankly, everyone, he doesn't give a damn. Besides, it's a catchy enough tune, it's like the musical version of an episode off old Nickelodeon. It sounds the most formulated of the album thus far.
"Cascades" opens like a whale song gone electric guitar. Two more guitar lines add a subtle note of anxiety beneath Mann's pleading and justifying words. A pick-me-up, a relaxing vibe, a release – you get all of this and more as the instrumental lead-out switches between tones. It's a rather fulfilling 5:42 spent.
Closing with bonus track "Swim In a Tight Parallel," the consistent momentum of guitar after guitar after guitar and a little drums slows ever so slightly. Only to come back with its usual force. And by this point in the album, the end, you'll be able to know what's "usual" about it and what's not. Rock progresses freshly, even while maintaining its sound from your youth, however far in the past that actually was.