Interviews
Pitchfork interviews: G-Side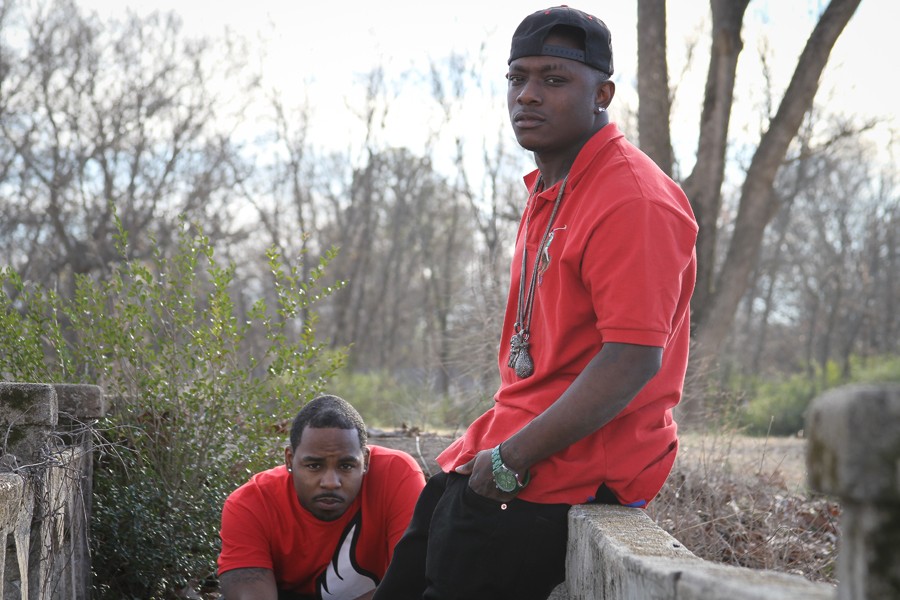 Huntsville, Alabama natives G-Side are out to turn hip-hop on its ear. Breaking away from some of the long-held traditions of southern hip-hop, Stephen "ST 2 Lettaz" Harris and David "Yung Clova" Williams released The One…Cohesive earlier this year, to critical acclaim. Cohesive is a true breakout work, a powerful announcement of a new pair of singular voices in hip-hop, and Heave got to speak to the duo briefly after their well-received midday Saturday set to talk about where their sound comes from and what they've got planned in the near future.
Heave: How'd you guys first start working together?
ST 2 Lettaz: We met at the Boys & Girls Club, man, way back in…'95? We were little then, man.
Yung Clova: I'm with my longest, oldest friend right now.
ST: Another dude had us rapping, and always competing with each other in middle school, we've been getting down ever since. It's been awesome.
I read a statement you guys made when you were talking about the new record [Cohesive], talking about "sonic rebellion." What do you mean by that?
ST: Basically, what you'd expect from a down South record, you basically just go the total opposite of that, you know what I'm sayin'? A lot of music is not really accepted in southern hip-hop circles, a lot of music that we sample and that we listen to. It's about being rebellious from the norms, from the country rap tunes that everybody else is making.
Clova: Even the beats, the beats are different. We still got the same bass, the same 808s, but we just change them up a little bit.
I was gonna say, you mess around with a lot of instrumentation that you don't normally hear on a hip-hop record. Where does that inspiration come from?
ST: The fact you don't normally hear it on a hip-hop record! (laughs) You know, coming from us, from Alabama, you gotta do something different. Nobody's gonna pay any attention to us, you know, two motherfuckers from Huntsville, if they're doing the same old shit. We have musical-ass backgrounds, we loved all the oldies and shit like that, so we got homies who play guitar, who play the bass, who play the saxophone or violin, you know what I'm sayin'? We just hook up with random people from the city, they come through the fuckin' studio and we get it.
Clova: Or even out here on the road, like for a performance, we just meet people and get 'em on the track too.
You guys have announced you're planning on releasing another record before the end of the year. Any hints as to what that's gonna sound like?
ST: It'll be a little more stripped-down than The Cohesive was. Cohesive was a lot of huge production, a lot of soulful hooks. This'll be a lot more hip-hop, you know what I'm sayin'?
Do you have more touring coming up?
ST: Yeah. We're in New York, Philly and North Carolina next week. We'll take like a month off to record, and then we're back overseas, into Norway and Sweden, then back to the States.
Clova: We're booked all the way from October into December.
What other artists are you really feeling right now?
ST: I'm a big Curren$y fan, Freddie Gibbs, Yelawolf, Kendrick Lamar's dope as fuck, Pusha T…
Clova: Big K.R.I.T.
ST: LEP Boys, shoutout to them.
That's about all I've got. Thank you guys so much!
ST: Yeah, no problem, man!