Culture
Couch Potato Report: True Blood In, Jerry Springer Out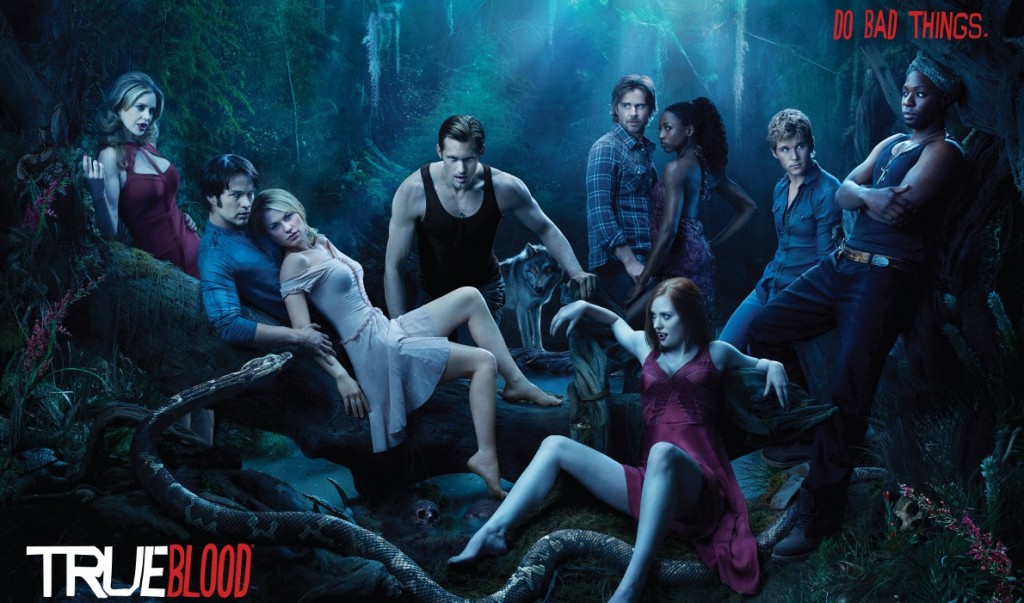 You Should Be Watching
True Blood Season 4-HBO
True Blood Season 4 has just started, and this season promises to be the most intense yet. In case you haven't been watching True Blood, you need to. The story revolves around Sookie Stackhouse, a telepathic waitress from Bon Temps, Louisiana. We first meet Sookie after Japanese scientists have successfully made synthetic human blood (aptly named True Blood) and since humans are off the menu, vampires have decided to come out of hiding and live undead style amongst the humans. Wait. Did I mention that there is also a shapeshifter and werewolves? True Blood is the HBO series that every true nerd needs to be watching, and if you haven't been watching you might not want to read on.

Enjoy the first 8 minutes of True Blood season 4, courtesy of HBO.
Eric, the vampire owner of Fangtasia, starts this season with his memory completely wiped. Sookie Stackhouse will be returning from a trip with her fairy godmother, which will have a major impact on her character. Having broken up with Bill Compton (Stephen Moyer) at the end of Season 3, Sookie will find herself with several suitors this season, most likely from the before mentioned memory wiped Eric, or the werewolf construction worker, Alcide (Joe Manganiello). As for Bill, his battle with Queen Sophie Anne (Evan Rachel Wood), which began at the end of Season 3, will be epic!
Those are just a few reasons why True Blood fans are going to get their subscription worth this season!
Excited For
Dexter Season 6-Showtime
I'm still in the midst of watching Dexter Season 5, but I'm already pumped for season 6. Here is what we know so far: Apparently Olmos will be playing a religious studies professor who plays mentor to Mos Def's ex con character in the program.

Watch this special message from Dexter.
Speaking of Mos Def (way under rated actor by the way!) he has a bigger role as Brother Sam, the religious recovering criminal.
The rumor mill has been swirling about Aimee Garcia who will debut as Det. Batistas little sister/Harrison's new nanny. People are speculating that she will end up being Dexter's new accomplice.
Finally, Collin Hanks is slated to play Dexter's nemesis. How will he play into the show? No one knows, the details are under wraps because the producers want this season to come with big surprises. Yes, I'm pretty geeked about it!
On It's Way Out
Jerry Springer
For the love of god, can we get rid of Jerry Springer already? Recently, Jerry was a trending topic on Twitter for his show about pimps. Seriously? Is this crap still on TV?

This clips proves my theory that there is no hope for humanity!
Netflix TV Rewind
Veronica Mars

This is the first episode of season 2. You can watch all the episodes on Netflix.
No, I'm not a female, but I do love me some Veronica Mars (Kristen Bell). It's Nancy Drew meets Beverly Hills 90210. The show was cancelled after only three seasons, but it really is great. Veronica's best friend was murdered, and the sheriff (Veronica's father) accused the girl's father (who happened to be an extremely wealthy internet mogul). Due to her father's accusations, Veronica was kicked out of the popular girl club, but luckily for her, she is a badass sassy detective. She solves petty mysteries for the rich kids in her high school, but her mission is to find her best friend's killer. At times the storyline gets pretty dark, but mostly it's campy nerdy fun.
Leave a comment and let me know what I should check out, or what needs to go.