Reviews
New Burn Halo effort is strong, until the guitar solo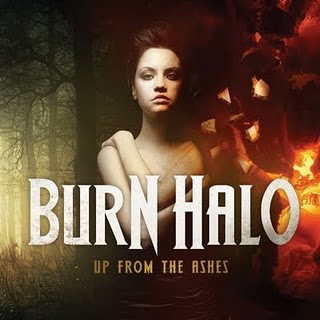 Up From the Ashes Burn Halo
Release Date: Jun 28, 11
1
2
3
4
5
6
7
8
9
10
Burn Halo's sophomore release Up From the Ashes starts off strong. "Tear it Down" and the title track lead the collection with driving guitars and solid fist pump-inducing lyrics.
In both songs the eighties influenced guitar work by Joey Roxx fits reasonably well into the song structure. Unfortunately, as you progress further into the album, Roxx' affection for Kirk Hammett, Eddie Van Halen and other eighties guitar gods begins to clash with the overall tone of the music and vocals.
For example, "Throw It All Away" is a solid mid-tempo rock song until a bizarre tempo change kicks in for no reason I can find other than to accommodate a guitar solo that wouldn't otherwise fit the context of the song. Similar issues crop up on "Alone," and "I Won't Back Down."
The fact that this album began as a solo project for front man James Hart (Eighteen Visions) before morphing into a Burn Halo release may explain some of the disagreement between lead guitar and overall song composition.
Regardless, the album does a nice job of traveling across the spectrum of rock and metal. Hart's vocals are strong and reflect notable influences like Layne Staley and David Draiman without the latter's overly dramatic growls; a real treat after so many Cookie Monster bands.
The music on the album pays homage to a wide variety of sounds ranging from the obvious Metallica and Pantera-esque moments to Nickelback, mid-90's Ozzy Osbourne and even a touch of Confessor-era Joe Walsh.
If the apparently mandatory guitar solos that invade almost every track had a similar range of influence and sounds, Up From the Ashes might have been a breakout release. Instead it yields only a few standout tracks including "Dakota," "Rest My Soul," the aforementioned title track and "Tear it Down."