Reviews
Not Drinking Cults Kool-Aid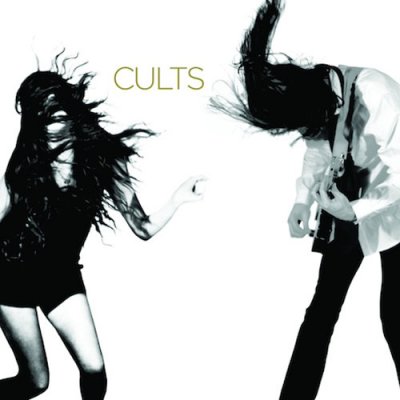 Cults Cults
Release Date: Jun 07, 11
1
2
3
4
5
6
7
8
9
10
Cults self-titled debut sounds great on the first listen. And that's why I can't trust it. The songs are self-assured, with cascading melodies carrying airy vocals and the percussion is austere, the lynchpin holding it all together. Though it comes in a nice package, the self-titled album can leave a listener wondering what else Cults has to offer. At least it left me wondering that.
So many of the sounds and styles appropriated by Cults on its debut album are sounds that have been done before. And done pretty well at that. The strutting doo-wop of "You Know What I Mean," complete with finger snaps shimmering with reverb and a walking bass line attached at the hip to the melody, sounds like some songs in the Supremes' catalog that were washed up on shore by the Chill Wave. The following song, "Most Wanted," is basically a sped up version of "You Know What I Want." The doo-wop of the former is sped up to have a little more swing, and instead of the melodies tracing the bass line, they follow what sounds like the high-pitched percussion of a glockenspiel.
It's these melodies matched on vocals and an instrument that is done too much through out the record. It's overplaying your hand. A catchy melody becomes irritating when it's heard in multiple octaves layered throughout the song. The layering of these melodies doesn't add depth either; it's shallow layering because it's the same piece of music note for note.
Cults is not a bad record. But it's not spectacular either. There are points where Cults come off like a band with some promise, like in "Bad Things."  When the singing drops out and a vocal sample of famed Kool-Aid sponsored Cult leader Jim Jones is heard. It's also one of the sparser songs on the record. The verse is sung over metronomic hand claps and the piano line works in unison with the drumbeat, acting as an accent to the melody instead of simply imitating it. The keyboard is in glitch mode with a spaced out dazzle, the break in "Bad Things" is a slight detour from the pop-leaning and melody oriented songs that make up most of the record.
A lot of people will enjoy Cults. It's an attractive record at first listen and it falls in line with a musical style that is very popular right now. Holler at me in a year though and we'll see how many people are still listening.