Reviews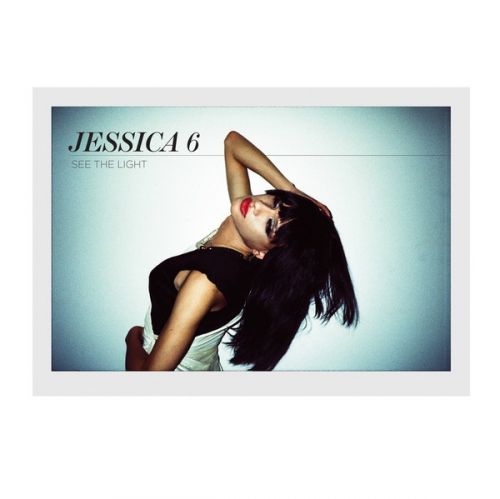 See the Light Jessica 6
Release Date: Jun 07, 11
1
2
3
4
5
6
7
8
9
10
After touring with and collaborating with the acclaimed Hercules and Love Affair in 2008, the three central players of that experience branched off and formed Jessica 6. They are lead singer, Nomi Ruiz, bassist, Andrew Raposo, and keyboardist, Morgan Wiley. Jessica 6 is a name taken from the 1976 sci-fi flick Logan's Run. And the band seems to be just as ambitious and dynamic in scope. In 2010 they released the Fun Girls EP. Their follow up is the much anticipated full length See the Light.
"White Horse" gets right to the point of what to expect from See the Light. Dance, dance, dance. Ruiz's voice harkens back to the late disco/early house music era without feeling nostalgic. For a 2011 dance record, the track is pretty clean, simple even. A few sparks shoot across it, but don't distract from the overall rhythm. However, the repetition could probably use a distraction or two.
The title track which proceeds begins with an almost Jungle feel, still grasping to those old school sensibilities in both context of music and lyrical content. If this track had more bend to it, it would stand up with the best of Italian Disco. Yet, the song fails to reach the next level. It can be argued that how dance music evolved, in all of its sub-genres, is in its ability to get lost within itself without losing itself. When songs are too self aware it causes the audience to stumble, or get bored, at the very least.
Not that these songs are bad songs, just mediocre dance songs, and the album has only just begun.
"Prisoner of Love" definitely steps it up a notch with a brilliant cameo appearance by Antony of Antony and the Johnson's. The title and lyrics are in themselves cliche of late disco/early house music, but the fact that there's no sense of satire within the track, it works. And then near the end, there's that 'getting lost without losing itself' mentioned earlier.
The structure of these songs and how they build and contrast into each other is the biggest strength of See the Light. Never does it lose its richness, its pacing. The trio has done wonders with an overcrowded genre to instill their own sound. There's also the feeling that Ruiz's voice is stronger, or has more range, than she lets on. This is a good thing in that she doesn't show off. There's not a sense of over-arrogance from either of the trio. It is possible that a bit more attitude wouldn't hurt. And as the album progresses into "Jessica Jessica" and "Freak the Night" those eighties influences and sounds breath lazily over the tracks.
In songs such as "Fun Girl" and "Champagne Bubbles" the album manages to thrive. It's not a bad effort for a band that's making their way from under the curtain of a bigger band. And it has yet to be seen how this album will actually translate to the dance floor. There will be dancing. But for how long?