Music
New Music: Teddybears featuring Cee-Lo and the B-52s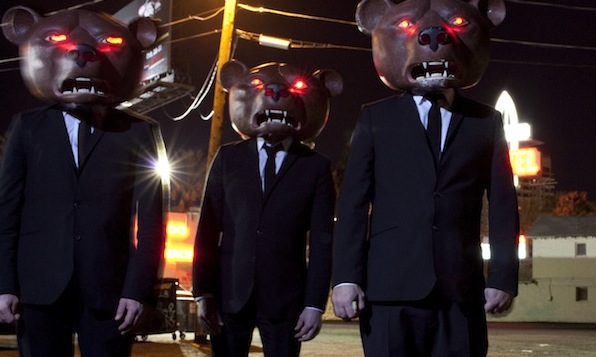 Teddybears released the mega-catchy single "Cho Cha" today, which features the talents of Cee-Lo Green and the B-52s. Let's ponder that equation for a second. Take a band that wears large bear heads on-stage and is known for their awesome collaboration with artists. Then add the provocative vocals of Cee-Lo and the harmonization of the B-52s. Stir in some disco fever and cat noises, and you got "Cho Cha." Stream the single from the Teddybears below:
Teddybears – Cho Cha feat. CeeLo Green & The B-52's by Big Beat Records
Teddybears' new album Devil's Music comes out June 21 on Big Beat/Atlantic.