Features
Crate Digger Lesson 13: Summer Jams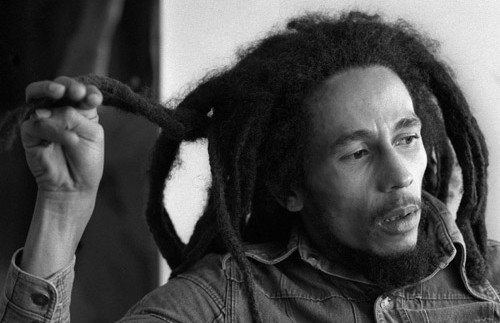 You might be digging through the bins at your local vinyl emporium looking for something appropriate to spin while grilling at a BBQ or just chilling on a lawn chair on your fire escape; Here's some suggestions:
First thoughts, the obvious classics: The Beach Boys, Jan & Dean, The Ventures made a lot of fun records! Kool & The Gangs' "Summer Madness" is one of the all time summer jams, same with William Devaughn's "Be Thankful" ("sun roof down!"). War's "All Day Music" is a simmering summer song for you to lay out & tan. The ultimate song to daydream in the sun to is Free's "Lying In The Sunshine" off of their second album (just called Free, with one of the coolest album covers ever- two photos superimposed to look like a celestial babe stepping over a beautiful sky-it's truly mind blowing!).
Keep digging though, and maybe you'll come up with a gem like one I just discovered: The Ship. The Ship put out one album on Elektra, in 1970, at the height of Elektra's focus on folk grooves. The album is called A Contemporary Folk Music Journey, and the songs segue way into each other. That's because the album was first conceived as a live concert piece, which was very successful at the folk joints around Chicago, where the band was based. The live shows caused enough of buzz that Elektra sent an exec that signed them to release the songs as an album. Gary Usher, who is most famous for producing the Beach Boys as well as other surf and hot rod songs, produces it. But this is whole other trip entirely. Think Fleet Foxes meets Crosby Stills Nash & Young. It is a trip – a journey as the band sets sail, every song is about floating on the water. This is the perfect soundtrack to sailing off into the sunset!
For fun in the park with the grill fired up, how about a little spice for those smoky links? I just snagged a mint copy of a fantastic platter by sax man Bunky Green called the Latin-ization Of Bunky Green. This is on Cadet Records (the groovier kid brother to Chess Records) so you know it's a keeper right off the bat! It's got that sassy boogaloo beat throughout, and one of my rules is: always grab ANY jazz album that has bongos, Latin or African percussion- and this session has three guys on the skins, and no standard drummer! What's really killer is that this session includes the Dells on vocals on some tracks! Bunky sings himself on "Guajira Con Cha Cha Cha," which has is a Fania-style groover! And the lead off cut, "Let Me Go," and is a party starter for sure, always a good sign. The hot party vibe continues through "A-Ting-A-Ling," which is a funky as the title implies. Add some Latin spice to your groovin' for a spicy summer!
Of course reggae music is THE finest (legal) export from the HOTTEST cool place on the planet Jamaica. Everyone should start off picking up any & all Bob Marley records at the vinyl groove shack of your choice. It's amazing to see the progression of Bob, Peter Tosh & Bunny Wailer from island artisans to world peace warriors! By the time of 1974's Natty Dread (some say is his greatest album), Marley has replaced Tosh & Wailer with the I-Threes (including wife Rita) on vocals. So while digging through the Reggae (or world) record section, keep an eye out for the pop-reggae vibes of Peter Tosh. Tosh had some of the most accessible sounding music (The Stones play on his Bush Doctor record), but also contain some of the most militant lyrics. Peter was accessible but was never a sell out! Bunny Wailer also released some great great vinyl as well. I really dig the Rule Dance Hall album, with it's deep dark vocals, yet heavy on the bass & skank guitar, it's sound is made for hangin' at the beach clubs like Shakin' Shack in Montego Bay. A lot of heavy reverb & slap back echo effects too! And of course Rita Marley's "One Draw" is an all time reggae classic- look for the 12" version with the extended teacher & student's raps! Out of sight, Mon!
And finally, for late night on the rooftop listening with that special someone, how about a crazy LP I just dug up at Hard Boiled Records by "Jimmy" Webb. Jim Webb (as he's better known) wrote so many classics ("By The Time I Get To Phoenix") for so many artists (Isaac Hayes, Fifth Dimension, Elvis, Sinatra, etc.) that he is known as the songwriter of songwriters. But he decided to go the singer/songwriter route in the early 70's and this is the best of those. Not all great, but the lead track, "Sleepin' In The Daytime" has some crazy African percussion (again, always a big plus!) and the energy of an all night LA party. The next track is called "PF Sloan," named & written for fellow LA songwriter extraordinaire (who wrote Eve Of Destruction). It reminds me of the Replacements song "Alex Chilton," Paul Westerberg's homage to a fellow expert tune smith.
Another great late night bit of wax is Nancy Wilson's Today-My Way LP. The super sultry Nancy Wilson was THE jazz/soul/pop diva of the 60's. The cover shot is hypnotically enticing, and the tracks like "And Satisfy" do exactly that! I bet you didn't think gramps got down like that, but one listen to Nancy cooing "Do It To Me Slow" will definitely raise the temp on a cool evening. Her LPs are often a deal , so look for the ones with Antonio Carlos Jobim covers for a tropical treat. Jobim is the king of bossa nova/samba songwriters. And Nancy delivers knockout versions of his classics like "Wave," "One Note Samba," "Quiet Nights" and "The BOY From Ipanema" (I love when they gender-switch the title!) . A great singer who always used her fantastic voice to showcase melody and lyrics, not just show off her fantastic pipes. And that makes her one of the greatest singers ever, perfect for a summer moonlit evening! So put on some Nancy and get your late night lounge on! Stay groovy baby!