Reviews
White Denim fashion a statement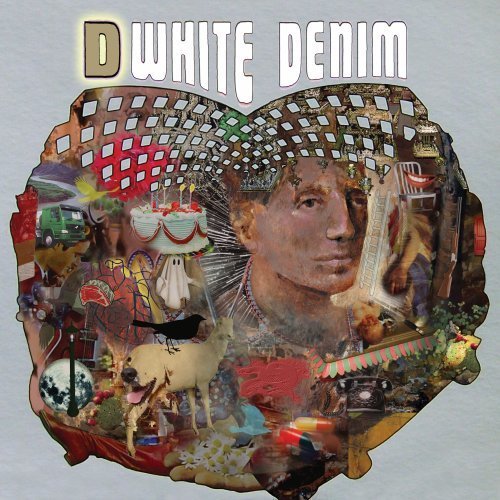 D White Denim
Release Date: May 23, 11
1
2
3
4
5
6
7
8
9
10
Representing music mecca, Austin, in a big Texas kind of way, White Denim continue to fashion themselves as a "must see," "must hear," band with new album, D. Recorded in just three weeks, titled, D, because it's their fourth album, the band balance the psych/punk, then let it swirl together with gutsy style.
The first thing that comes to mind upon the idea, or image, of white denim is that it makes a statement. Whether it is a good or bad statement is left up to the beholder. Safe to say that the band, White Denim, definitely makes a statement, on D. One may first ask, "What year is this?" upon first listen of lead-off track, "It's Him." Granted, the band doesn't shy away from their 60s influences. However, they don't imitate. Credit much of that to lead singer, James Petralli. His soulful voice and firm—yet slippery-lyrics—can't be aped. "It's Him" is a soft and swift roller coaster ride that really doesn't let up until the end of "At The Farm." And when it ends, it does so in a furious jam, reminiscent of those gems Arthur Lee and Love created way back when.
What follows is the soft, haunting, "Street Joy." This may be the first time one may wish for the songs to be just a little bit longer than four minutes. But that could only be a personal taste. The song is a lovely echo that charms along into the upbeat "Anvil Everything." There's nothing heavy about this song, besides the fact that it's heavy. Love the way these song titles perfectly reflect the songs: "River to Consider," with its butterflying flutes, straight "dance barefoot" invocation.
The album bounces around, a guitar jam here, some country twang there, psychedelia all the way through may be what holds it all together, well-paced psychedelia. "Bess St." is arguably the first time White Denim's punk sensibilities reveal themselves. Even then it's laced with a bluesy groove. Then what ensues is one of the most exciting jams since Phish was at their peak—just not as long. A peculiar thing about this album, the songs actually seem to be longer than they are, in a brilliant way.
"Is And Is And Is" is as wonderful as the title describes. The boys close it out with a little country number, "Keys." One might expect them to really punch it out in the grand fashion that's dominated the way. But no, they've already made their statement. Just a little toe-tapping end, is all that's necessary. Still, very hard to believe this was recorded in only three weeks. When music happens like that it is magic.