Reviews
Sleepy Rebels are still waiting for the rebellion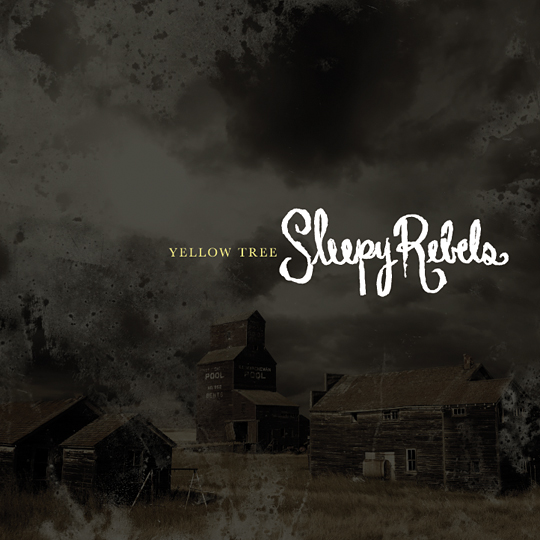 Yellow Tree Sleepy Rebels
Release Date: May 10, 11
1
2
3
4
5
6
7
8
9
10
It's hard to judge whether or not Sleepy Rebels is intending to come out of hibernation with the May 10th release of Yellow Tree. The NYC based trio, consisting of siblings Erica and Bruce Driscoll (of Blondfire) and composer/instrumentalist Jeremy Adelman, has remained sleepy for a few years now, and the hype has been minimal for this sixteen track album – perhaps especially while their other projects remain on the table. Even though Yellow Tree lacks a real sense of cohesion, a few charms shine through with cleanly placed rhythms, unobtrusive orchestral strings, and dreamy, relaxed harmonies.
When the only official bios supplied by a band are song lyrics laden in extra punctuation and a list of all of the instruments three people can stuff into a trailer ("1 trumpet, 2 acoustic guitars, 2 violins, 1 cello, 1 viola, 1 celeste, 1 ocarina, many hand claps, 1 whistler, 1 electric guitar, 1 bass, 1 piano, 1 organ, 1 drum set, 1 loud bright tambourine, 3 microphones"), you can't help but worry a bit. And while the record will be impossible to recreate live with three people – even if you're not familiar with an ocarina outside of a Nintendo console – you can take solace in the fact that they play their parts well.
Vocal parts are traded off song by song, with every combination of leading and harmonizing covered by the sixth track in. While her airy melodies generally invoke images of twirling around slowly in a flowery field, in "Unbelievable" Erica Driscoll pulls together a Feist-like vocal line, backed by a multitude of hand claps and details on strings, brass, and bell.
Male harmonies and a steady bass line under organ riffs take over on the next track "You Can Make the Sunrise", which immediately had me searching for Electric Light Orchestra and "Mr. Blue Sky" – which is perhaps a little too close to not draw a comparison. Nevertheless, the perfectly poppy joyfulness of the two-minute song is sure to make it a favorite on the album.
While not as obvious on every track, the folky aspects of Sleepy Rebels do reflect some of the more pop-driven sounds of the 60s and 70s. This feels like a rare find, as singer-songwriter influences continue to prevail in the current indie scene, and it's great if you enjoy purposeful harmonies and are looking for a cheerful track or two for summer drives to come.
There are a few flops. Strangely placed at track number two, "Let's Take the Day Off" sounds like it may have been a Brady Bunch original; if it weren't referencing leaving work, I wouldn't be surprised to hear that the campy bass line and trumpet fills were written for a children's album (it might make your two year-old dance, though). Also, floating vocals can't save "Elegy" from its' flute heavy introduction and choice bird chirp sound effects.
All in all, I'm not convinced that Sleepy Rebels wants us to join a revolution just yet. Yellow Tree reflects care towards good quality production and a good time, but doesn't carve out an identity for the band or their musicianship. It will be interesting to see where they choose to go from here.
You can download Yellow Tree on iTunes.