Culture
Monday Morning Roundtable: Summertime drinks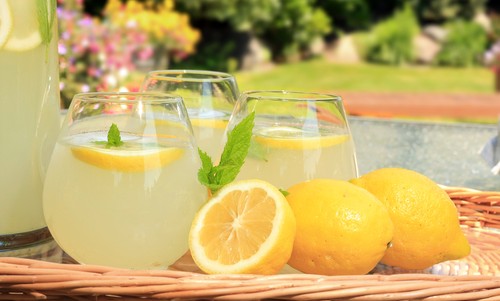 What's your favorite summertime cocktail or drink?
Amy Dittmeier
A long, long time ago my answer to this question would've been lemonade. But now that I'm allergic to all citrus fruits, this answer is gone. It's hot and lemonade is the most refreshing thing ever. It's a lame allergy, especially when summer hits. Luckily I've found solace in liquor. My new summer drink is a vodka tonic with a splash of pineapple juice – still refreshing like a cold glass of lemonade but it gets you drunk. Win win.
Joe Anderson
When I'm at the beach, I like to kick back and relax with a tall refreshing can of Enyzte soda. It's the only male enhancement soft drink that hasn't incited wanton cannibalism in the test monkeys, and it's grape flavored to boot!
Chris Osterndorf
My favorite summertime beer is Red Stripe. I don't know what it is about it, but as soon as summer hits I'm always going to get more and more of this delicious Jamaican lager. Is it that exotic or out there? No, not even remotely. It's just a good, clean, tasty beer. And as far as lagers go, I have yet to find one which I like as much. I never drink light beer. Ever. Seriously, if I can, I avoid it altogether. But otherwise, I'm not a beer snob. I will drink American beers, even if it's easy to get burned out on them. But with all the many watered down American lagers out there, it's easy to forget there are still lagers that are a cut above, like Red Stripe. Sorry to pick something so boring, but there it is. If you're burnt out on PBR, Budweiser and Miller High Life, and want something that's a little bit more expensive and a lot better, I'd highly recommend it.
Dominick Mayer
Four Loko, because it combines the childlike innocence of Kool-Aid with the temporary power to rip car doors from their hinges.