Reviews
Wombats may be modern but without much glitch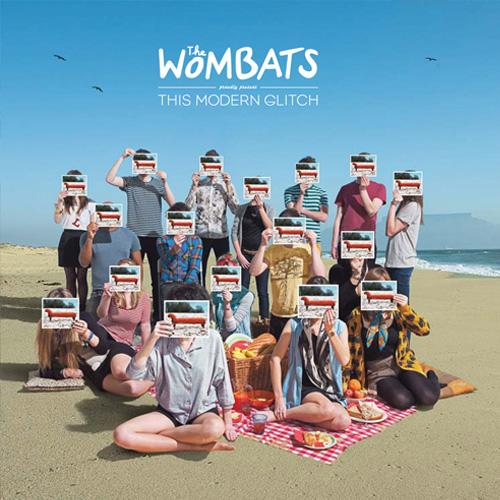 This Modern Glitch The Wombats
Release Date: Apr 27, 11
1
2
3
4
5
6
7
8
9
10
Know that while wombats are Australian marsupials, The Wombats are a Liverpudlian band. There's a big difference in accents. And Matthew Murphy's is unmistakable from the trio's (drummer Dan Haggis and bassist Tord Øverland-Knudsen) angst-ridden songs off their 2003-2008 debut album Guide To Love, Loss and Desperation, full of Juno-like phrases and youthful tales. But on this sophomore attempt, This Modern Glitch, a shift to more development is evident – but it doesn't really achieve any serious headway for the band in the sea of bands out there.
First track "Our Perfect Disease" certainly sounds more grown up than previous Wombats. "Modern" is debatable. Murphy's characteristic accent welcomes you into the album like old times listening to their debut. It's just subtle enough to not be considered a dance-club anthem, but vibrant enough as a pop beat to get you to enjoy it. It takes a few deviant turns towards the closing lines, dissonant-sounding at first but then coming together as the off-key notes become sensible.
I'm not so sure how often Tokyo is described as being boring, but Murphy could have used a little more thought on "Tokyo (Vampires & Wolves)" when writing that astrophysics is his enemy and all it takes is money and planes. Something just feels a little boring there. With the girl-sounding background vocals that pop up, along with the more hardcore-sung lines towards the end, it delivers an odd assortment of the pop culture its name conjures up.
"Jumping Into Fog" opens with a surprisingly summer-mellow tune quite like The Push Stars' "Claire." Lyrics about getting a late hotel room and dismissing hygiene come in, expectedly, in that obscure storytelling way. But the story doesn't always seem to match up with the rhythm. It's like the mild chorus is the glue to hold the rest of it together as Murphy scrambles to fit what he wants to say into each line.
A single released on its own, "Anti-D" begins with the contemporary symphonic sound of strings, repeating themselves while even more strings come in and Murphy's voice asks to be your anti-depressant. The deep sounds of a drum come in to build it up and I wonder where it's going. I assume it'll be more of a ballad, and when the guitar comes in and the chorus includes that electronic distortion, I know that it's not getting much heavier.
Something about how "1996" starts makes me think in shades of terrible olive and I'm kind of turned off to possibly listening to the rest. But I take it back as soon as a Savage Garden-esque rhythm takes over the chorus and I realize how the song fulfills its homage to that time when the 90s were trying to be mature. Not that this is a 90s boy-band song at all – do not be misled here – but it gets the sympathy it asks for. Wouldn't we all want to go back to being one of those teenage kids from almost two decades ago?
To close, "Schumacher The Champagne" uses an array of off-key strings that melt into a dark bass rhythm. The lyrics seem to hardly add anything at all and then the chorus comes in with a strong Pretty. Odd. feeling, between the mix of acoustic and amplified crooning. After three minutes, the guitar riffs enter and the vocals become distorted – it's obvious the band worked to make this "the last song" of the album. It even has a short instrumental addition after a momentary pause, although that may lead into the next track (only available on iTunes). Would it be worth purchasing for the bonus tracks? Maybe. But it won't make you any more modern.