Reviews
Some girl named Nadia revives some guy named Leonard Cohen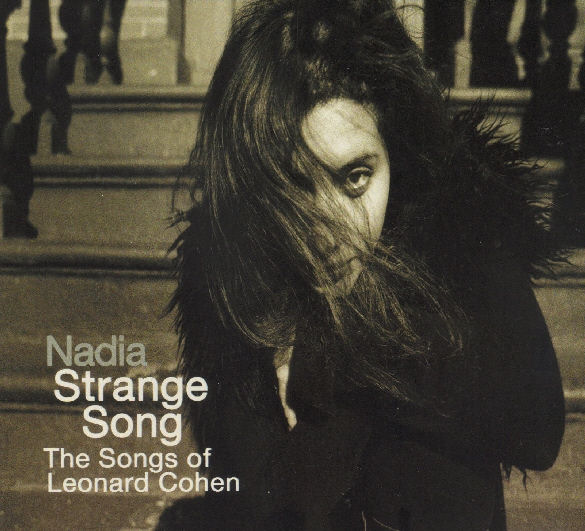 Strange Song: The Songs of Leonard Cohen Nadia
Release Date: Mar 07, 11
1
2
3
4
5
6
7
8
9
10
It's been said that an artist has lost their originality when they start to release entire albums devoted to covering the songs of others. This is debatable. This also didn't stop Brooklynite Nadia Kazmi from doing just that with her sophomore album, Strange Song: The Songs of Leonard Cohen. Of course, covering nine tracks of Cohen isn't exactly something that is easily frowned upon – the man was an essential part in opening up controversial lyrical content (religion, sex, etc) as mainstream topics. Of course, covering nine tracks of Cohen could also make people grow weary of hearing soft, quiet self-reflections and existentialist songs. Luckily, Kazmi introduces rock with rock in an almost unrecognizable adaptation. The woman is a potential Janis Joplin of our time – fitting, considering Joplin and Cohen had some amorous love affair.
Opening with "Why Don't You Try," Nadia reinvents the originally quiet song, of guitar and piano and a possible oboe solo. She not only puts more of herself into the lyrics than Cohen, but she fleshes out the originally clean-cut quiet song, with the adding of her electrified band. She spins a darker, more emotionally-charged version of the partly-instrumental song showcasing her wide-bass of a vocal range. I'm impressed with what she's done.
Cohen's "I'm Your Man" is a slow husky song, personal-confession style à la Johnny Cash, growling through in a brooding way for six minutes. But for a song about being the man, Kazmi adds a strangely fitting charm to the phrase – especially with her amped up and steady guitar and drum to keep her in pace. She edits out Cohen's non-lyrical segments in ways that bring together the verses seamlessly. It doesn't matter that she is a woman. She can be your man any day.
The acoustic "Avalanche," on which Cohen sings bitterly in a lovesong for existence, gets the plugged-in treatment to make it the longest track on the album. It goes by more like a long-lost prog track from some experimental garage band you may have grown up in the same town as. It's lengthy raw moments can seem tedious at times but then passes into a welcomed new diversion, pulling it all together. It's more about the tune than Kazmi's vocals here.
"One of Us Cannot Be Wrong," with Cohen sounding clearly amid quiet plucking like Bob Dylan without the stylistic twang, is fantastic in its exposure of Cohen when he whistles and freely yells out background vocals. But Kazmi spins it differently – she opens with that scratchy, unattainable sound of her recorded voice, before it breaks through to a clear rendition of the song. She replaces all the male pronouns with female ones to give the song more of her own personal viewpoint – a surprising move after "I'm Your Man," and the feminizing doesn't even have the same feeling as Cohen's own heartfelt words. Here the rock adaptation compromises the source material's meaning.
A quintessential classic song for tribute and memory and trying to get over someone off an away, traveling and far, "Hey, That's No Way To Say Goodbye" is cut down by almost a minute. Kazmi jumps right into the track, unexpectedly pepping it up compared to Cohen's forlorn tone of acceptance. Cohen would be flattered, but impressed? Probably not on this track. A little cliché as a final song, it wraps up the album alright, hinting at the darker aspects of earlier.