Reviews
More of the Same – And that's a Good Thing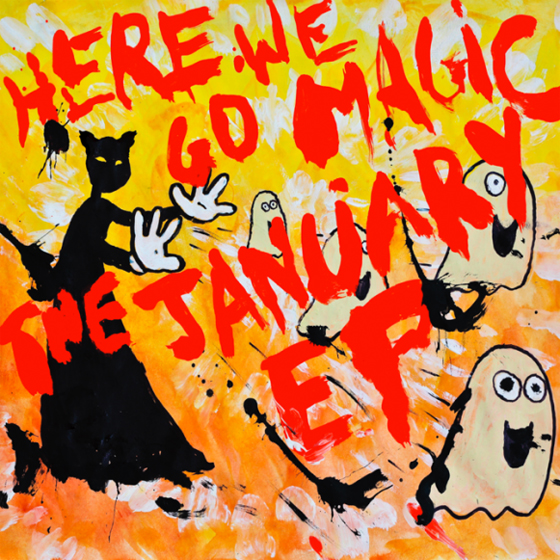 The January EP Here We Go Magic
Release Date: May 10, 11
1
2
3
4
5
6
7
8
9
10
Led by former folk artist, Luke Temple, Brooklyn five-piece Here We Go Magic continues to live up to their name with the follow up to last year's Pigeons LP with The January EP.
Anyone who feel in love with the 'Tunnelvision" single a few years ago when Here We Go Magic first emerged, and who has maintained that love for the band through the last two albums, will more than likely enter into The January EP with an immediate sense of satisfaction. As much as what goes on throughout …Magic's low-fi, neo-psychedelic songs, there's such a consistent formula to it, without becoming contrived.
The first track, "Tulip" is a punchy, upbeat, number, maybe not a full length album starter, but fine here. "Hands In The Sky" is a working man's ballad that drifts beautifully into "Song In Three."
By the time "Hollywood" begins, it's disappointing that this is only an EP. "Hollywood" abruptly, but fittingly, switches gears into a somber toned soliloquy to the City of Angels. It is here where Temple once again exercises his range of voice. The song is short, but gorgeous.
"Backwards Time" leaps back into a dancy, funky, groove, making this EP feels more like July than January. And the closer, "Mirror Me," drums home more of the same goodness, sparking the appetite for the next LP.