Reviews
Gatto Fritto's debut a perfect 10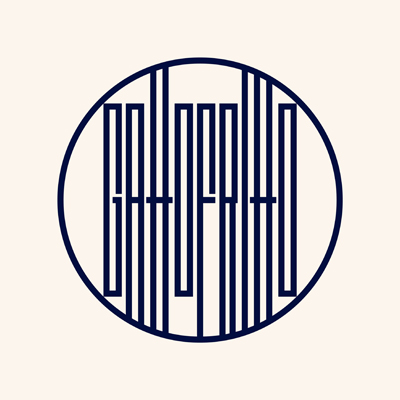 Gatto Fritto Gatto Fritto
Release Date: Apr 26, 11
1
2
3
4
5
6
7
8
9
10
UK knob-twister Ben Williams (aka Gatto Fritto) first blipped my radar screen back in November of last year, when 20jazzfunkgreats posted the epic "quantum waltz" of "Beachy Head."  The song's dizzying oscillations immediately overtook me, and despite its relatively repetitive song structure, it has more than withstood the test of time, sounding every bit as good today as it did back then.  Named after a Throbbing Gristle song that was itself named after "a famous suicide spot in the Sussex coast," the song is now fittingly the last track on Gatto Fritto's debut album.  And it's a breathtakingly good way to part with a rather perfect album.
Gatto Fritto's eponymous debut is also International Feel's first-ever full-length, with their previous output being a slew of singles and EPs from artists like Forbidden Love, Rocha and Bubble Club.  In a way, though, it's hard to think of Gatto Fritto as a traditional debut album.  That's because Williams ably navigates a number of genres over the course of just eight songs: we hear crystalline New Wave, coked-out disco, world, noise and more.  In that sense, the album plays a little bit more like a best-of collection or a compilation of different artists.  Moreover, Gatto Fritto proves Williams to be an incredibly adept producer, so it's almost hard to believe this is only his first music offering to the world.  Regardless, the result is one of the year's most sonically diverse albums, and definitely one of its best.
Gatto Fritto begins with "The Curse," a call back to the era of New Wave.  The mechanic drum beat and buzz-saw bass line sound cold at first, but that's before brightly-shining, clear-as-day key tones bring forth a sunnier, care-free atmosphere.  The airy, androgynous vocals throughout recall bands with male-female vocal duos and the melodies they explore are pure power-pop.  "The Curse" is one of a few brighter, more lighthearted songs on Gatto Fritto, while tracks two, three and four are a bit more edgy and experimental.  "Hex" is that coked-out disco I mentioned previously: its whispered vocals, shrieking synthesizers and plodding bass line would sound right at home on the Italians Do It Better label.  Meanwhile, "Grinding of the Brakes" is a seriously stressed-out work-up that would be perfect in a soundtrack to a slasher film.  Listening to "Solar Flares Burn for you," I imagine an unmanned spacecraft venturing ever closer to the sun, issuing its perfunctory blips and tweaks into the vacuum, transmitting its observations back to Earth.  Almost immediately after making a startling discovery, the spacecraft burns up, with the song's ominous ending calling into question the consequences for humankind.  If this song had existed in the late 60s, as Stanley Kubrick was putting the finishing touches on "2001: A Space Odyssey," he almost certainly would have included it in the score.
"Morning Star" brings us back to the bright side, with its "Safety Dance"-recalling synthesizers in the chorus and some "We Didn't Start The Fire"-inspired melodies in the break.  The airy, whispered vocals in the break also reminded me of bedroom producer Alessio Natalizia, aka Banjo or Freakout.  "Invisible College" starts with some tightly-strummed acoustic guitar, the kind you might indeed hear at a college party.  Williams patiently adds element after element to the mix, starting with a simple beat and then with what sounds like wavering horns.  At any given moment over the song's eleven-minute running time, we can hear elements of free jazz, electronic experimentation or both.  All told, it's a seriously chilled-out jam.  Second-to-last track "My Etheric Body" has more airy, whispered vocals and a worldly vibe that reminded me of Matias Aguayo's output on Kompakt.  The track's whirling groove also recalled Yacht's debut for DFA.  Gatto Fritto comes to an end with the previously mentioned "Beachy Head," a breathtakingly gorgeous downward spiral through a warped wormhole, complete with rubber band synthesizers, a constant beat, eternally echoing key tones and orchestral instrumentation to pull at your heartstrings.  If this is the last we are to hear as we plunge to our deaths, we can find comfort in catharsis, as Gatto Fritto is a devastatingly great album.