Reviews
Julian Lynch's expert songwriting shines through on Terra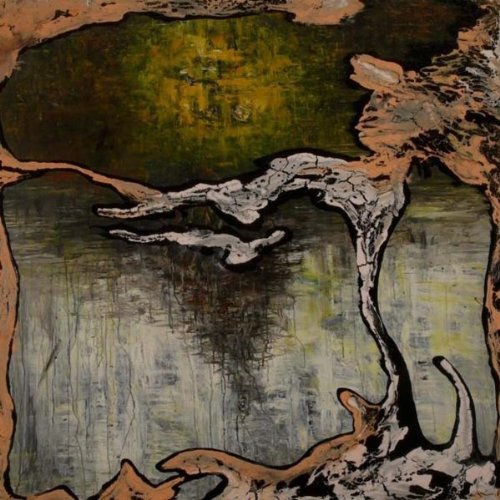 Terra Julian Lynch
Release Date: Apr 26, 11
1
2
3
4
5
6
7
8
9
10
To a certain extent, I'll probably never be able to shake the association between Julian Lynch's music and the summer of 2009.  I spent two weeks in south Florida, soaking in seawater and getting scorched in the sun.  I had recently started hitting the blogosphere hard, downloading gobs of musical goodies and opening my ears beyond the confines of "mainstream" indie rock into more experimental, underground territory.  The girls at the now-defunct BUTTERxFACE blog had just posted Underwater Peoples' Summertime Showcase, to which Lynch contributed two tracks.  Album opener "Banana Jam Pt. 1" was my favorite, its warmly wavering synthesizers issuing their ever-so-sweet sounds.   That and "Droplet on a Hot Stone" were awesome songs with an experimental, lo-fi quality about them.  Their raw, sun burnt energy really resonated with me then, and they still take me back to that warm, care-free place now.  Having heard last year's Mare and now Terra, though, it's amazing to see how far Lynch has come since then.
That's not to say Lynch's earlier tracks weren't great, because they most definitely were.  And I don't intend to propagate the myth that lo-fi is somehow less musical than other offshoots of the rock genre.  It's just that Mare and now Terra are so amazingly advanced, so achingly beautiful in their magnificent musicality, that it's tough not to see some type of break in between summer 2009-era Lynch and his last two albums.
At its most simple, Terra is a singer-songwriter album crafted by an incredibly talented multi-instrumentalist.  The album's title track opens with a sensual saxophone riff before a slowly-strummed guitar and hand drums usher in a lackadaisical groove.  Harmonica, synthesizers, a syncopated bass line and slightly wah'd vocals ensue.  The results are breathtaking.  The melodic piano arpeggios of "Fort Collins" establish a meditative effect that directly recalls Ambient-era Eno.  The echoed layers of vocals that are found all throughout the album recall Bradford Cox of Atlas Sound and Deerhunter, though Lynch's music feels infinitely more composed and rehearsed.
Some of the most beautiful moments on the album come when Lynch plays his wind instruments, electronic or wooden.  On "Canopy" and "Water Wheel One," Lynch plays a second clarinet over a preexisting clarinet melody, one octave apart.  The doubling makes for some extremely powerful music, the kind that might leave you awestruck if you were seeing live at a jazz club.  Meanwhile, "Ground" functions as an ambient interlude of sorts, with what sounds like an electronic saxophone issuing somber, solitary proclamations into the night sky.  Listening to "Ground," I couldn't help but think of Vangelis' score for "Blade Runner" and spaceships cruising over a cityscape, lit up like a circuit-board.
Over the course of Terra, there's a wide range of musical styles and notable influences.   There's no single instrument that outshines the others, just as there's no single genre that Terra easily fits into.  Rather, Lynch explores the genres of ambient, experimental, folk, noise, singer/songwriter and synth with such talent it suggests a mastery of them all.  The emotion and skill with which Lynch crafts his songs, together with his innate ability to shape component parts into a cohesive whole, certainly makes Terra one of the year's best albums.