Reviews
French Horn Rebellion go against the grain for Infinite Music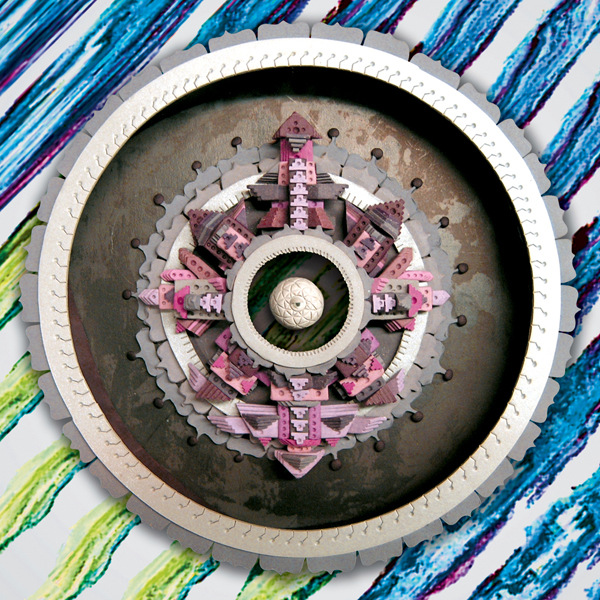 The Infinite Music of French Horn Rebellion French Horn Rebellion
Release Date: Apr 19, 11
1
2
3
4
5
6
7
8
9
10
Who hasn't rebelled against something, someone, anything at all? It's practically innate – something is happening, you don't like it, therefore you do something else. Of course, it's not always that easy, nor is it always quite so obvious. When Robert Perlick-Molinari was eight and had to learn to play the French horn, not only did it lead him to a road of classical performance (after earning a degree for the instrument from Northwestern University), but to the realization that classical performance wasn't exactly satisfying on all levels. Mirroring this want to more, Robert's brother David was in NY producing a little EP by a little band called MGMT. By witnessing this indie push of self-actualized music, David joined brotherly forces with Robert and helped him rebel against his French horn frustration to critical acclaim. Thus the fraternal adventure into the universe was born on the recent full-length The Infinite Music of French Horn Rebellion, a spacey compilation that could easily be looped forever, although it juggles unequal parts of lyrical songs with experimental aesthetics.
Something about the first track "Up All Night" feels very much like a song you know but haven't heard in a long time. It works up with gaps between sounds, basic and minimal but lending itself to bracing you for something more. You know it's coming. But then it kind of feels like maybe that "something more" was missed – a bare bones dance beat at its most basic, but by no means a disappointment. Singing about sweet bodies and uptight bodies is a-ok and welcomed.
With the arena-vocals of your favorite 80s pop songs, and the sentimentality of any contemporary love song, "Last Summer" makes you both want to move and lay down in nostalgia. Until suddenly it takes a turn for the peppy with Format-esque verse looking towards the bright side of having lost the best summer spent well. Soaring vocals and multiple horns ease the song out and into the next track seamlessly.
"Running Through the Wild" opens composed of electronic synth cuts arranged in quick, choppy segments that flow together logically. It's dreamy, in a gauzy-on-speed sort of way, singing about jumping into the belly of an alligator in the wilderness where love is an animal to be hunted. A slow and melancholy guitar interrupts for a moment before returning you to the dream state from previously, although that in itself dissolves into what sounds like if you were sinking through bubbling waters.
It takes roughly four different layers to overlap perfectly for 1:12 before the lyrics come in harmoniously, but I was hooked within the first 10 seconds. If M83 were a little more easy-pop, this could be it. A simple electronic intermission, sounding at first like someone practicing their scales, quickly re-adopts a dance-happy base. I realize I feel like I should be listening to this while lounging on the couch of some hip LA loft.
A slow, cautious piano opening the final, fourteenth track "Antarctica / The Decision," fades into sad, yet somehow basal and whimsical horns, a flute-like wind track in the background. And then like some lost Fantasia scene, the whimsy is overtaken by villainous thunder-like showers of noise. As much as it's a song, it's a sound piece. It's a calculated experiment. In retrospect, that really goes for all of The Infinite Music of French Horn Rebellion, but then again I'm not surprised. This is what they do.