Reviews
A dose of summer from the Rebirth Brass Band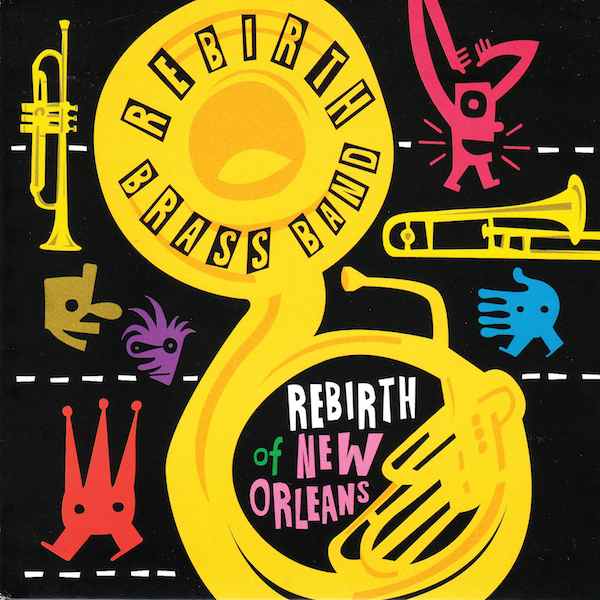 Rebirth of New Orleans Rebirth Brass Band
Release Date: Apr 12, 11
1
2
3
4
5
6
7
8
9
10
The summer is almost here which means it's time to start searching for some new music that will enable you to proudly roll down the windows and crank up the volume on the car stereo. You need look no further than New Orleans and the Rebirth Brass Band's new album.
Don't let the title throw you off, Rebirth of New Orleans is certainly a play on words coupling the band's name with the city's trials, tribulations and attempts to regain the lifestyle it had before Katrina and oil spills. But fear not, there is nothing maudlin, depressing or introspective to be found here. This album is nothing but fun waiting to be uncorked.
The Rebirth Brass Band formed in 1982 when a number of friends from the marching band at Joseph S. Clark Senior High School, located in the Treme neighborhood where the HBO series is set, came together to play at the Jazz & Heritage Festival. That performance would led to their first studio album, Here to Stay which was recorded in 1984.
Since then the band has released 13 albums leading up to Rebirth of New Orleans. During that time founding member Kermit Ruffins left the band to pursue his own work with the Barbecue Swingers which play more traditional New Orleans Jazz. Rebirth soldiered on continuing their tradition of mixing traditional brass band music with funk, soul, jazz and even hip hop elements.
The tradition continues on this new release which is chock full of funky grooves. The vocals are sparse and enhance the party vibe of the record with fun chants that are easy to join-in with. It's hard to pick stand-out tracks though the second song, "I Like it Like That," combines a fantastic great groove and a little chant about how she likes it – from the front and from the back – that is wonderfully dirty with being overt.
If forced to search for negatives the only thing I could say is that the album feels a little long. All the songs are up-tempo and fun but by track eight they do start to blend together a bit. As much as I love the lack of slow, maudlin songs some sort of tempo change might have really made the album easier on the ears.
When the sun finally starts shining, and it will soon, put away your hipper-than-thou indie music and head to New Orleans for a dose of fun with the Rebirth Brass Band, you'll be glad you did.
Best Part: Great up-tempo summer music
Worst Part: Gets a little repetitive