Music
Live review: The Residents @ the MCA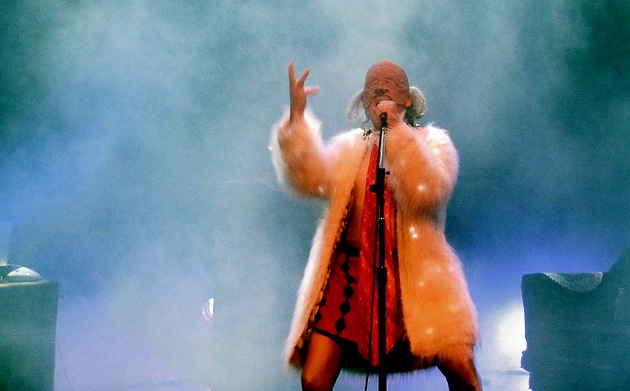 After over 40 years and dozens of albums, I decided that it was time to see what all the fuss was about. I saw the Residents at the Museum of Contemporary Art tonight, and it's hard to say if they met expectations or not. Their way-too visible smoke machine was louder than their music. The group's masks looked like first generation Slipknot ripoffs. And the singer twiddled his fingers around like Wizzo the whole time.
The thing is, the Residents are notorious for being enigmatic. Almost like the Bob Dylan of avant-garde experimental artists, they are chameleons. The four (three on this night) members have never revealed their identities. They've kept their act mysterious since the beginning, and there's no telling when or if an end is in sight.
Given their history with subversive satiric content, it's likely that tonight's performance was no different. Their theme was "ghost stories," so they used vocal effects that sounded like the Exorcist and showed videos of masked strangers telling tales of horror. None of it was really scary though. And that was probably the point.
Yes, Slipknot masks are dumb. Yes, smoke machines are cheesy. Wizzo was a clown. So if anyone is fooled by a cheap horror gimmick, the joke's on them. The singer occasionally spoke to the audience about the most horrifying "mirror people," which, in my humble interpretation, refers to "me and you." Humans are capable of actual horror, especially when we delude ourselves into believing that something in our imaginations can present a literal danger. This message came full circle in the closing song, "Ghostbusters."
It was not a rock concert, but a performance art piece. The MCA really was an ideal venue for this show. The Residents' mystique is resilient, and even though they're getting old in age, their ideas are as thought-provoking as ever.