Features
Hey Remember Videos?!: Steve Aoki and Sidney Samson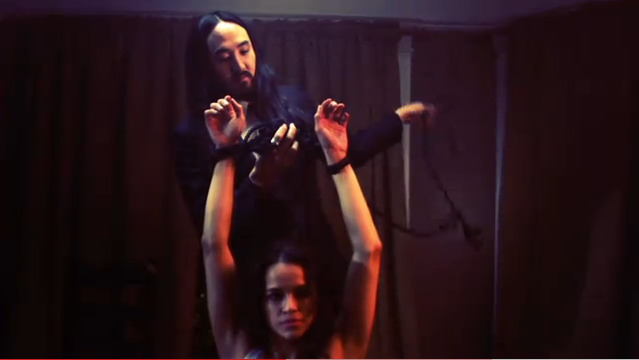 It's always fun to watch a music video and see your favorite actor pop up. Sometimes the actor's presence enhances an already well-made video (i.e. Fatboy Slim's "Weapon of Choice"). Sometimes it feels like an actor is there to cover up a really shitty video (i.e. Jamie Foxx's "Blame It." Seriously Ron Howard, why are you in this?). Whatever the reason is, it gets people to watch it.
Take Steve Aoki and Sidney Samson's new music video for their collaboration "Wake Up Call." Samson had an excellent video for his single "Riverside" and Aoki has appeared in some awesome videos for songs he collaborated on. Now I like both of these DJs but most of the time, DJ videos are pretty pointless. You would think electronic music would lend itself to some interesting video endeavors but most of the time it ends up being hot ladies on a yacht or in a club or something trivial like that. In the instance of Aoki and Samson's new video, they had something that automatically drew me in – actors. Michelle Rodriguez, who you probably know from Fast and Furious or Lost, and Clifton Collins Jr., from Traffic and Capote, both appear in "Wake Up Call." That fact alone encouraged me to watch the video. Smart of the duo's part.
Then I start watching "Wake Up Call" and it's actually very good. "As you'll see, I took a more cinematic approach and used the music as a score," said director Jason Beattie. "Working with all the actors (including Steve [Aoki]) was amazing and each of them brought incredible energy as you will see. A big thank you to Michelle, Clifton and Steve for letting me push as far as I did." "Wake Up Call" even has basic premise and you still get the hot ladies that often come with DJ music videos. The video is smart and sexy but without using the pitfalls of the generic music video.  And the best part, Michelle Rodriguez doesn't die like she does in about 80% of her films. Good job Aoki and Samson. You've renewed my faith in the DJ video.