Reviews
Beth Ditto tones herself down for a lackluster solo debut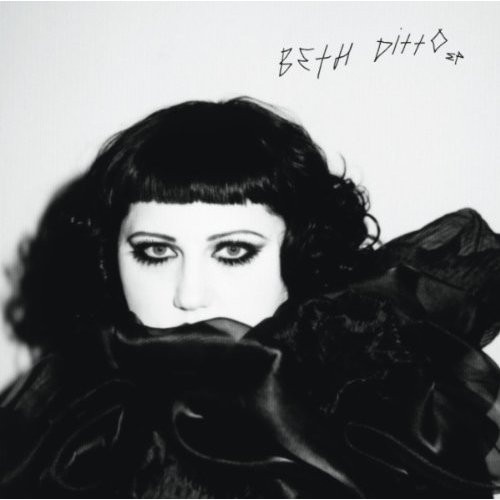 Beth Ditto EP Beth Ditto
Release Date: Mar 04, 11
1
2
3
4
5
6
7
8
9
10
OK, music gods. I get it. The '80s are worth repeating in every possible way. Synthesizers: why not have three going at once? 8-bit throwbacks = the perfect foundation for a band. As much as I enjoy a good '80s reimagination (hi, my name is Alyssa Vincent and I'm addicted to dancing to Girl Talk), it's difficult to listen to a singer who is committed to transitioning to that sound and does so unsuccessfully.
Beth Ditto is an amazing singer. She may get more attention for being unapologetically fat, walking in couture fashion shows, and not shaving her armpits, but what deserves the praise is that incredible voice. Call it riot grrl, punk, whatever—the power behind her voice is one of a kind, and if you haven't experienced it, listen to her work with The Gossip right now. Given her strong vocal foundation, it makes sense that she would break away from her band for a moment to pursue a solo career.
What doesn't make sense is why her EP possesses nary a trace of that power. Instead of righteous anthems, Ditto offers up one Madonna-esque dance track and some slow jams. Unlike another singer who recently took some inspiration from Madonna (Lady Gaga says what?), it's refreshing to see her acknowledge the influence—the video for the opening track "I Wrote the Book" is a definite salute to Madge's "Justify My Love." But…where are the screams? The intensity? Ditto's lyrical prowess is—for the most part—proudly displayed on this album, and while the first track is missing her usual vocal passion, it manages to leave listeners curious about what's to come.
Unfortunately, the remainder of the album leaves something to be desired. Like a full-length album that doesn't sound like this. "Good Night Good Morning" doesn't do much to keep the listener engaged. It falls into slow jam territory, yet it still fails to showcase Ditto's vocal capability. Come on—if the voice isn't there, at least give us a beat! "Open Heart Surgery" tries to do that, featuring almost heartbeat-like tones throughout, but fails to be as catchy as "I Wrote the Book."
I'd say the greatest offender is the final track, "Do You Need Someone." At this point in the relatively short EP experience, I can't help but feel like I have heard every single song before in another florescent and big-haired life. This isn't about an artist needing to create a completely unique experience with a new album. I understand the concept of an artist being influenced by something and running with it. Case in point: the most recent Gossip album was heading down a more techno, dance-y road, but Ditto still showcased that amazing voice of hers. With her solo EP, it's as if she feels like the synthesizers and effects do a better job of conveying her message than she ever could. And for someone who's a fan of the unfiltered Ditto, that's a real shame.