Reviews
Dinosaur Bones' My Divider good but have heard it all before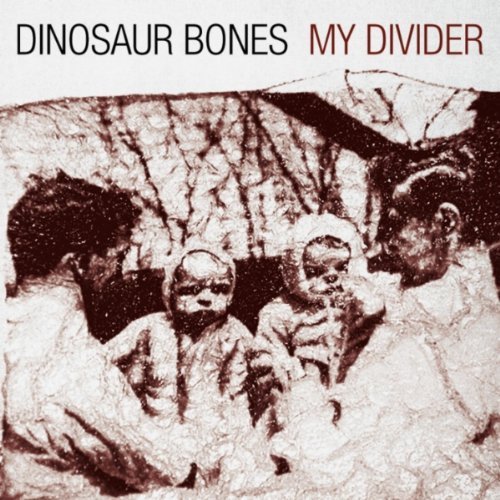 My Divider Dinosaur Bones
Release Date: Mar 08, 11
1
2
3
4
5
6
7
8
9
10
The lore goes, in 2009 a quintet led by Ben Fox that called themselves Dinosaur Bones barged into Toronto's music-scene, touting some serious, high-energy rock. With live shows of dominating guitar synergizing with Fox's smooth vocals, it wasn't long before all of T.O. was brought to its knees.
With Toronto battered, the group marched through the rest of country, staking claim of significant portions of the crowd's enjoyment at the NXNE music festival and receiving positive marks from nearly every Canadian critic they faced. Without mercy they proceeded to recklessly drown venues across our northern neighbor's land in their quasi-haunted, pop rock; subsequently changing the face of Canada's indie-rock scene, according to some.
With Canada more or less defeated, following the typical path, D-Bones' conquest is now beginning in America. And leading the charge is their debut EP My Divider (Dine Alone Records).
D-Bones is a relatively young group but, because they are a mix of such talented guys, they have been able to climb through the ranks and pay their dues, so to speak, in an unusually quick fashion. But, Canadian success doesn't always translate into American success. And, I mean, with such greats as (the biggest piece of shit) Nickleback to topple, it's easy to see why. But for D-Bones to see their success translate they're going to have to find a way to distinguish their voice in the sea full of fishes with similar chops and abilities to rock (notably the comparable sounding Interpol and Drummer).
My Divider starts off with a solid jam in "Making Light". The song progresses from an enjoyable, looping guitar riff into a short-lived barn burner. At its climax, guitars layer over each other as the drums pop behind Fox's dynamic voice. This track serves as a good preface to the huge plate of guitar licks your ears are about to feast on. Each track provides a healthy serving but in "Royalty" the guitar is sent sailing into a controlled frenzy that is sure curb nearly any audible appetite.
Unfortunately, amidst the unrelenting guitar, a good number of the tracks on the album become indiscernible from each other and the countless other rock songs out there. They come off as somewhat formulaic: maintaining tired pop elements with modest contributions to the formula that seem to nervously stray from the pattern only to quickly return back to the original melody; like when synthesizer makes brief appearances in "N.Y.E." or when scratchy feedback serves as the intro to "Hunters".
When a much needed break becomes necessary, "Ice Hotels" provides the slow tempo and glittery optimistic sound that contrasts the upbeat cadence and darkness of the rest of the album.
The album ends with the title track. It acts as an effective synopsis for the album, representing the defining themes of loneliness and angst heard throughout.