Features
Cratedigger 101 Lesson 12: They were better before they got huge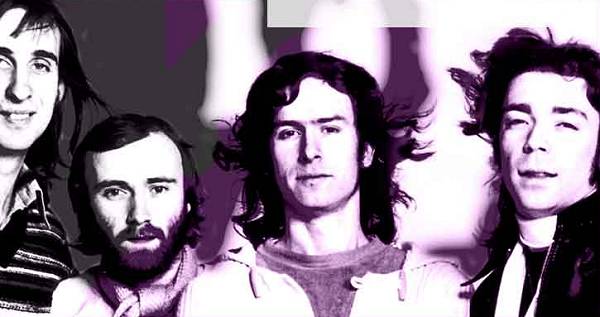 Why does it seem that so many artists produce great music for years and never have success, and then do a crappy song that sells millions? This seemed to happen a lot in the 70's. A guy like Nick Drake released three of the greatest albums of all time and never came close to a hit in his lifetime. But a lot of artists "sell out," seemingly refocusing their talents on commerce over art, making millions for themselves and the record company, but lousy music in the grooves. These are often end up beat up in the $1.99 records sales bin.
Fleetwood Mac is the first band that comes to mind, and one of he most interesting band histories of all time. The original Mac, (led by the massive genius of lead guitarist, singer/songwriter Peter Green), started out as a British boogie band. The highlight release of that first phase of Mac was the Then Play On LP. If you spot this, grab it! There are a few different versions, (some do not have the FM hit "Oh Well"). I would grab either and/or both versions (which I have)! It contains some early montages of sound editing in the mixing console, all the more impressive because it was done on spliced tape. Produced in 1969, way before the dawn of the digital age, Then Play On is a masterpiece of the early British rock era.
Peter Green left the band in 1970, leaving two guitarists Danny Kirwan & Jeremy Spencer. John McVie's wife Christie was soon helping fill the void with her incredible talent. The band evolved quickly, from the Buddy Holly on dope masterpiece Kiln House, to the more progressive, spacier sounding Future Games and Bare Trees albums, with new member Bob Welch bringing the Cali weed vibe. This is where the band, I think, really peaked creatively. I highly recommend grabbing any of these Fleetwood Mac records! They put out three more LPs (Penguin, Mystery To Me, Heroes Are Hard To Find) which are OK, and steadily progress to that California sound that made them famous in 1975. Also, look for the solo projects by Mac-sters. Danny Kirwan's Second Chapter LP is fine English pop. and look for the Buckingham Nicks 1973 album (both shirtless on the cover!) for a really nice collection of Cali pop, including the excellent pre-Mac version of Nick's Crystal.
The Steve Miller Band is also an amazing story. Starting out as a San Fransisco hippie psych blues rock unit, Steve became one of the 70's biggest hit-makers. Boz Scaggs was an original member of the Steve Miller Band, and wrote a few of the tunes on the excellent early albums, but Steve has always been the main force. The first three Steve Miller albums are West Coast psych rock gems: Children Of The Future, Sailor and Brave New World. Grab any & all of these three, (all recorded between 1968 and 1969), if you spot them laying around in your local record shop. In the early '70's Miller released Number 5, Recall The Beginning; A Journey From Eden and The Joker. All have some cool tracks as well, but you can see the trend toward a more marketable sound. By the time he started a hit factory with Fly Like An Eagle, Steve seemed to be "dumbing down" his art. Over the years, however, I have heard cool versions of "Fly Like An Eagle" (one played by a Native American flautist) that made me realize what a great song that is.
Genesis started out as grandiose art rockers and ended up becoming an FM hit factory. Their early albums, starting with 1971's Nursery Cryme, are as progressive and bold as any of the fellow Prog Rock pioneers like King Crimson and Procul Harum. The progression of Genesis continued through the Foxtrot, Live and Selling England By The Pound albums, all of which are Prog classics. The Lamb Lies Down on Broadway was the last with Peter Gabriel on vocals, and marked the beginning of the Phil Collins radio domination era. Those early Genesis albums with the slightly bizarre cover drawings and fable-like story-telling, capture English eccentricity like few others have.
Pink Floyd is up there with the all time great bands in rock history. They started cranking out epic rock symphonies in 1973, starting with Dark Side Of The Moon. They followed that landmark LP for more FM classics, Wish You Were Here, Animals and The Wall. But before they became FM mainstays, they created some progressive and cinematic music that left a trail for all other space rockers to follow. Although Syd Barrett was gone by their second album his spirit looms large in all of Pink Floyd's art. The gleeful tripped out abandon of early Syd, led to the tragic self-destructive gloom that haunts the music of Pink Floyd, and the seven albums before Dark Side Of The Moon are all eerily masterful. The first two, The Piper At The Gates Of Dawn and A Saucerful Of Secrets are rare on vinyl, so snatch 'em up if you see 'em.
These two records rock into a dark dreamy realm, like sailing into a stormy sea, but an enjoyable trip nonetheless. Ummagumma features live versions of songs off of the first two LP's (Set The Controls For The Heart Of The Sun and Careful With That Axe Eugene key tracks) and some studio songs that hint at the more relaxed moods to come in future Floyd albums. The Obscured By Clouds LP is a great Floyd record, with the acoustic guitar meets heavy electric doom on the sing along "Free Four." The Meddle and Atom Heart Mother albums are equally epic, with psych folk sounds melting into galactic space rock.
Journey was actually a premier rock jazz fusion band before Steve Perry joined and wailed his way onto airwaves worldwide. The first two albums, featuring ex-Santana singer/keyboardist Greg Rolie, have a prog meets jazz fusion style. But midway through Look Into The Future, their second LP, it's clear they're looking for a hit . On A Saturday Night is a stomper a la Grand Funk, but with Rolie's vocals, they sound a lot cooler. By the third record, Next, they still had Rolie on vocals, but were heading into rock ballad territory. They would soon dive headlong into the rock n roll superstar abyss with mustached belter Steve Perry. If you dig high-energy fusion rock, pick up the first or second albums.
Earth Wind & Fire was designed in 1969 as an Afro-centric multi vocalist rhythm machine, with psychedelic funk blending in nicely with blues and Gospel and jazz styles. Maurice White was a session drummer for the Chess/Cadet label, and became a member of the Ramsey Lewis Trio before founding EWF in Chicago. The first four EWF albums, (before they hit in 1974 with Devotion), are full of Afro funk jams! Look for the self-titled debut, Head To The Sky and Last Days And Time with the cool artwork on the cover. Space funk at it's best! If you spot these, I recommend you grab them. Your turntable will thank you!