Reviews
Radiohead's The King of Limbs challenges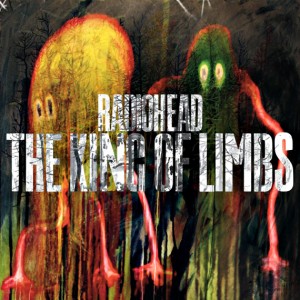 The King of Limbs Radiohead
Release Date: Feb 18, 11
1
2
3
4
5
6
7
8
9
10
Over the years, it has become increasingly difficult to judge Radiohead albums based on the music alone. It's safe to say that each one has revolutionized music as we know it in its own unique way. As a result, listeners are now of the expectation that everything Thom Yorke and crew put together must make some sort of splash. So what happens when they put out, by all other standards, an excellent record, but it barely makes a ripple?
The King of Limbs is a subtle, yet rich record. It is certainly one that takes time and will grow on listeners after repeated listens. Additionally, it is one that might be best experienced in a secluded setting with a nice pair of headphones. You're not going to want to be interrupted, lest you miss the deep bass enter the middle of "Feral" or the gentle synths towards the end of "Little by Little."
It is my fear that the community has misjudged this album because it doesn't jump out and grab them like, say, "15 Step" did on In Rainbows or like "Airbag" does on OK Computer. It is clear that such an approach is no longer one that Radiohead feels it needs to embrace, for now at least. Instead they operate under the defining lyric in "Morning Mr Magpie" when Yorke sings, "They've stolen all my magic/And took my melody." The album doesn't really lack melody, but it is noticeably devoid of strong hooks. But I'm not complaining.
What remains is still a truly stellar album. The rhythm section is tighter than ever, as bassist Colin Greenwood and percussionist Phil Selway lead the way in the dark "Little by Little," among many other tracks.
Other standouts on the album include the two powerful closers, "Give Up the Ghost" and "Separator." In the former, Yorke's singing really comes together with loops of the words "Don't haunt me," and "Into your arms" resonating under an overall mesmerizing vocal performance. By the last two minutes, listeners are euphoric, only to be awoken with the final statement of "Separator." Here, Yorke sings abstractly about waking up from a "long and weary dream." The guitar entrance at mid-point marks what is arguably one of the most beautiful passages of the album. Take my word for it. And honestly, by the end, the silence is almost sad as you yearn for more out of this relatively short album.
In the end, The King of Limbs is marked by its inconsistency with the rest of Radiohead's discography. It surprised the populous by being both less experimental and less upbeat than we're used to. But perhaps an alternate perspective is necessary. Fans must ask themselves, has Radiohead ever released an LP that doesn't surprise its fans? They have already shocked us, musically at least, in so many different ways that it seems fitting for them to see what happens when they don't introduce new "magic" to the scene. I, for one, am thrilled with the result.