Features
Nice To Meet You: Bridges and Powerlines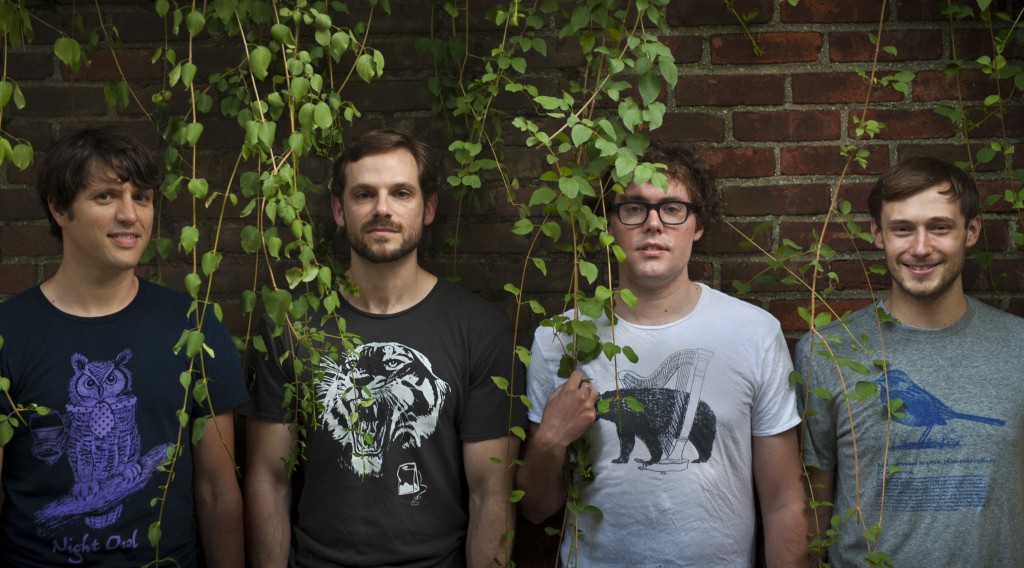 Throughout the crowded boroughs, Andrew Wood (keys/vocals), David Boyd (guitar/vocals), Keith Sigel (bass/vocals) and Mason Ingram found each other and realized they all had a love for radio friendly, three minute power pop songs. Bridges and Powerlines quickly released a self titled EP that caught the eye of producer Chris Zane (Passion Pit, The Walkmen, White Rabbits).
Bridges and Powerlines spent the majority of 2007 with Zane recording their first album Ghost Types. The album had quite the run in the college radio market, staying on the CMJ Top 200 Charts for seven weeks. Bridges and Powerlines caught themselves on many "band to watch" lists. Well, it appears the watch is over.
Over the last two years Bridges and Powerlines have been thinking about what their lives were like when they arrived in post 2001 New York. They started writing songs about the late nineties. When they feel America was a confident, prosperous, naive and overall unsustainable America. The album, Eve, was released February 1st and features guests musicians Antony and the Johnsons, Will Stratton and Steven Harris from the Cult. Eve was produced by Kieran Kelley (Sufjan Stephens).
Have a listen to "Mirabell" below, and watch the video "The Jameson."
Media
Audio clip: Adobe Flash Player (version 9 or above) is required to play this audio clip. Download the latest version here. You also need to have JavaScript enabled in your browser.