Reviews
Debut from Banjo or Freakout sheds light on direction and shuts up naysayers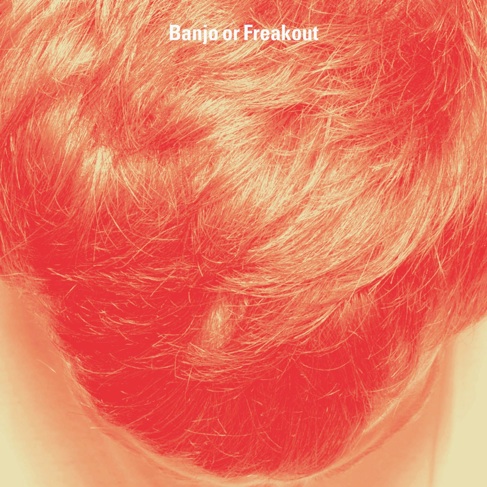 Banjo or Freakout Banjo or Freakout
Release Date: Feb 22, 11
1
2
3
4
5
6
7
8
9
10
After a lukewarm reception from critics with the release of the LP Way Slow Volume One in 2010 and the confused looks that resulted from a Christmas album and multiple odd covers (Radiohead and Burial among them), Italian-born and, now, London-based Banjo or Freakout (Alessio Natalizia) has released its (his) self-titled, debut album. The album appears to be the timely rebuttal to the premature criticisms BoF received late last year.
Throughout his young career, Natalizia hasn't seemed to have time for the outspoken residents of the music critic community. With the reviews shrugging him off, an unaffected Natalizia continued to plug away – surrounded by his home-recording equipment and zeroed-in on his Mac like Mark Zuckerberg – making the music that inspired him. And it was this same drive that had heavyweights like Bloc Party and LCD Soundsystem seeking out Natalizia to collaborate on re-workings of their own tracks.
To the defense of some early critics, Natalizia's pathway through layered, atmospheric sounds was likely too ominous and unrecognizable for many to grasp in the peeks his previous releases provided. But unlike those previous works, this full-length isn't a flickering of Natalizia's potential but instead more like an LED headlight blinding you on the highway.
Leaving his Mac and home-recording equipment at, uh, home, Natalizia sought out the expertise of Rare Book Room Studios' Nicolas Vernhes – whose past clientele have included Spoon and Animal Collective – to help refine and define his far-casting ideas. The result is an album rattling with potential and eerie nuance, that boasts some tasty tracks but shows Natalizia still has room to grow.
The first track "105" (titled that because it was Natalizia's 105th demo for the album) slowly pulses through delicate changes in the melody as Natalizia's vocals reach loud whispers. Later in the album, when he pushes his voice to a slight strain, Natalizia projects Peter Hayes-like (Black Rebel Motorcycle Club) pipes. Natalizia promises maybe more than he can deliver with this lead-off, but, it is nevertheless, a savory track.
"105" is followed by "Go Ahead", a slightly less depressing, dream-pop meets haunted Kraut-rock track and where the remnants of Animal Collective that weigh on Vernhes brain can be heard. It, like the rest of the album, isn't unoriginal but it shows Natalizia is hesitant to branch out in his own way.
Each track drips with melancholy as distancing echoes flash images of a lonesome, creepy headspace. Natalizia occasionally breaks out of this shell like in "Move Out" when he incorporates hints of surf-rock but aside from that the creepy tones are there to stay.