Reviews
Side 1 Leaves Me Wondering What Side 2 Would Be Like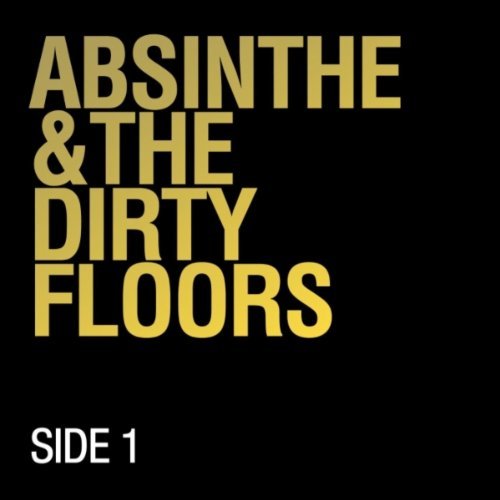 Side 1 Absinthe and the Dirty Floors
Release Date: Jul 19, 10
1
2
3
4
5
6
7
8
9
10
Chicago's Absinthe & The Dirty Floors reminds me a little bit of Metric, with lead singer Jessica Risker's equally explosive and sultry vocals layered over some dance-friendly instrumentation.  The band began in 2009 as a project for the RPM Challenge—Risker started solo, recorded the album in her apartment, and then enlisted the help of Joshua Wentz, Matt Harding, and Adam Wiebe.  The album is only four tracks, but it's enough to get the gist of what A&TDF are doing: fuzzy, pop-y, and at times, very contagious songs that showcase a raw edge.  The upbeat tempo, heavy synth blurring, and (what i like to call) "Risker will kick your ass while looking pretty" vocals on "Identify" make for a jaw-droppingly good intro to the album.  You'd almost expect the next three songs to play out that way, but instead we hear some slower rolling percussion, soothed vocals, a welcomed banjo addition in the background, and a stronger presence on the keys.  The guitars are gritty, but not muddled.  And that's the whole album for you: it's not clean cut and it's far from pretentious, but it's deliberate and well arranged so that all the details shine through.
"Black Ice" is by far my favorite track, with Risker singing like the vocals are oozing out of her carrying a melancholy load; the song begins with a throat clear and the beautifully stripped down compilation of finger snaps, slow tambourine strikes, and haunting guitar play.  The music feels subdued and slowed down, poignancy shows it face and it makes the song intriguing.  The album finishes up with "The Way I Am"; the guitar is refreshing and the vibe is positive again.  Backing harmonies are introduced and the vocals wave in and out.  The song evolves, the vocals are dropped and it's cymbal strikes and guitar solos before returning back to its beginning—it trails off with some "aahhhing", some silence, and some weird feedback at the end.
It's hard to say what a full length album would sound like, and if it could keep listeners engaged the whole time without having the songs run together—I have a feeling that the band would keep listeners guessing as to which side of them you'd hear next.
Absinthe & the Dirty Floor's next show is Thursday, March 3 at Chicago's Subterranean with Michael Lux & the Bad Sons, Nathan Miller & the Unstoppable Co., and Waterstreet. Get more details on the show at Do312.