Culture
"King's Speech" trimmed to PG-13?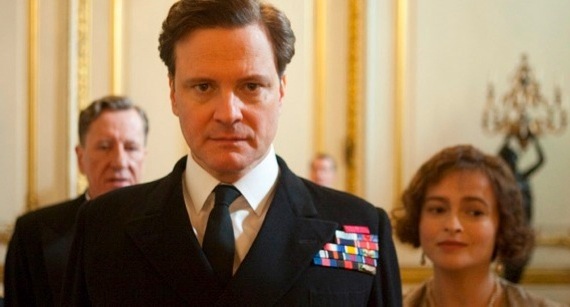 On the heels of garnering 12 Oscar nominations yesterday, early-season favorite The King's Speech is drawing no shortage of attention this morning, after it was announced that The Weinstein Company is contemplating removing some of the profanity from the film in order to repackage it with a PG-13 rating. Um, what?
Here's the rationale. Overseas, where the British rating system specifies recommended ages rather than overarching ratings (in addition to having more specific brackets than in the U.S.), the film is cleaning up. According to the Los Angeles Times:
The plans involve a potentially risky decision: re-editing the movie to excise coarse language and secure a lower rating that will open "The King's Speech" to a broader audience. Weinstein, whose New York-based studio The Weinstein Co. released the film, said he is talking with director Tom Hooper about trimming the profanity that earned the film an R rating in order to attain a PG-13 or even PG.
He is eyeing the success of the movie in Great Britain, where a 12-and-over rating has helped it to top the box office chart for the last three weekends, beating such bigger-budget pictures as "Gulliver's Travels" and "The Green Hornet."
"The British numbers are huge because the rating lets families see the movie together," said Weinstein. "Tom and I are trying to find a unique way to do this that keeps his vision of the movie."
Hooper could not be reached for comment.
It's hard not to believe that Tom Hooper isn't exactly thrilled at this prospect. The Weinsteins lost their appeal to the MPAA to have the film trimmed, since the language is quite literally the only objectionable portion of the movie, and at that only pops up in two or three scenes. This having been said, this sets a terrible precedent if the Weinsteins actually go through with this, rather than, you know, demanding that the MPAA's archaic system be altered. And to think these are the guys who fought so hard for Tarantino and Kevin Smith back in the day.