Reviews
More than a Little Joy from My Disco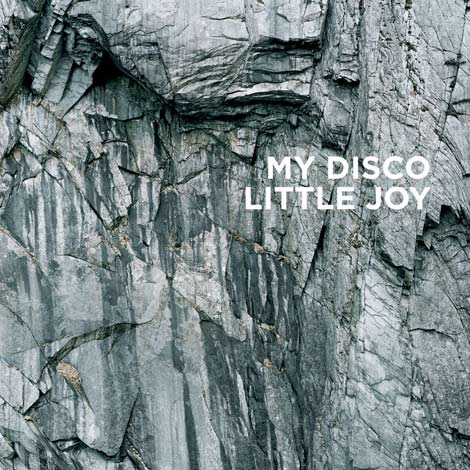 Little Joy My Disco
Release Date: Jan 25, 11
1
2
3
4
5
6
7
8
9
10
Taking their name from the Big Black song, this Australian three-piece, formed in 2003, is set to release their fourth studio album, Little Joy. Having performed everywhere from sidewalks in the suburbs of Melbourne to huge venues around the world, My Disco have a reputation for their performance ethic, and seem to just be getting started.
Upon hearing a band name My Disco, listeners likely expect to dance. On their fourth studio album, Little Joy, the trio delivers not only very danceable tracks, but also songs fit for social theatre. They accomplish this in a stripped down, guitar and drum heavy format. Very similar to Liars, but not as loud and in-your-face. Although, what might be missing from their sound is the loudness one would expect as each song comes to a climax. On the opening track, "Closer," the band derides any assumption that this will be a standard or disposable dance album, to those who haven't heard them. It begins with a garage-rock guitar riff, and then layers itself within frenetic drums and bass, until blending into "Young." While "Young" expands to well beyond eight minutes with a powerful and unique drum solo, it would be nice to have it shift into another direction, though not necessary. It is followed by "Turn," which is an extension of the former song, serving a second helping of the drum. Too much drum? Not quite, as the vibrato chanting evokes the Australian influence, and out of nowhere the lyrics: I turn, I turn to see her…we pass, manages to take the song into a new place.
My Disco does an exceptional job of budgeting their lyrics with these songs that feel like they'll only be instrumentals. The lyrics are what give these songs depth and introspection. They add an abstraction as in the aforementioned "Turn." The majority of the lyrics are clasped between long movements of guitar or drums, sparse, and repeated. This formula with the lyrics also evokes a dancy atmosphere. On the song "Rivers," lead singer Liam Andrews says more than sings: There are others, others just like me, in between amazing guitars riffs and drum smashes. And as the track progresses towards nine minute output, he picks up more of a melody as the lyrics repeat, coupled with the drone: There is, always time.
As the closing track fails to do anything different than the previous songs, the most powerful song on the album has to be "Sunbear," and not just because of the brilliant title. It is here where the full potential of bassist Andrews comes through. "Sunbear"'s lyrics are a tad indiscernible, but the trio is in such unison that the song feels like it was recorded in a fire pit on a beach. It invites the dance, but doesn't distract from the tone of the other songs.
If there is a theme to this album, it can be found in "Closer." As sung on "Closer": To get closer, to get closer. Or even aware of where to begin. This uncertainty in focus reverberates throughout the album and transcends into the spiral of life. Again, due to the limited lyrics, this speculation is made due to the tone of the songs as a whole. You can dance to it, but you could fight the good fight to it, as well.