Reviews
Only Son's New Searchlight May Leave You Still Searching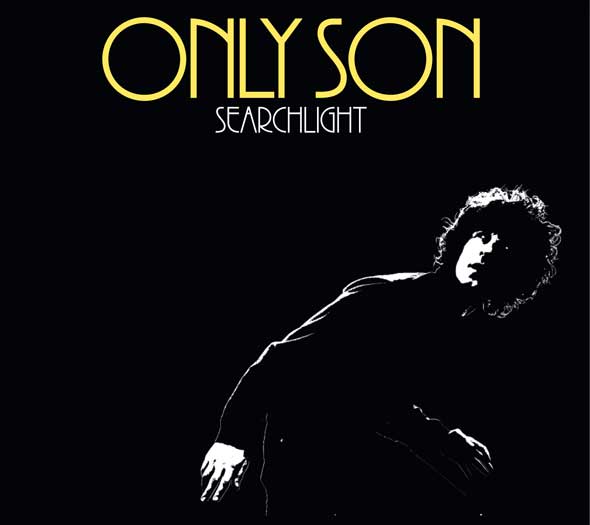 Searchlight Only Son
Release Date: Jan 18, 11
1
2
3
4
5
6
7
8
9
10
If you still haven't seen Juno, then hopefully you're just hip enough to begin with and have already heard The Moldy Peaches' rise-to-fame hit "Anyone Else But You." Only Son, solo project of former Moldy Peach Jack Dishel, hails from New York City with it's recently-released second attempt at carving out a name all its own, Searchlight. Following the years Dishel spent touring his debut album and singing with musician-friends Regina Spektor, Nickel Eye (Nikolai Fraiture of The Strokes), and Little Joy, Dishel invited these pals of his to do their part on his sophomore album. Perhaps it's having so many other musicians that hinders Searchlight from having much of an original sound. At least you're serenaded with clear vocals and a variety of instruments.
It opens self-righteously with "Magic," repeating the title over and over. The righteous attitude dies down though, as suddenly it dawns that things have slowed quite a bit. And then you can't help but consider it a hybrid between The Beatles and Mika, if Mika fell into a black depression and was timidly, hardly coming out of it. An unexpected somber start.
Things change (slightly) on "Searchlight," trying to sound angsty and lost. It becomes more buoyant, reminding me of tunes by Jet and James Blunt. But after having just heard Mogwai's new "San Pedro" before listening to "Searchlight," I'm struck by the resemblance – except Dishel's tune is less addicting, less fluid, less edgier, chopped up, and has lyrics. I find myself wanting to go back and listen to the harder beat of Mogwai again.
Things get serious and seriously creepy with the ominous dialogue of "It's a Boy," the discussion to create a desirable child, complete with exact height and constricted lesser-favored traits such as addiction and temper. But then it's the story of choosing a child like a robotic extension of the self. A welcome sci-fi diversion.
"Stamp Your Name On It" shortly and sweetly rolls out as a clap-along punk call to hedonism. It could be Spoon if they were a misunderstood beach-side band. But this righteous energy is over too soon and disappears for 18 minutes, when it resurfaces on the penultimate track "Pop the Reins."
"All is Holy" could easily be the title of a Christmas song, right? Is it already? It starts off sounding like it could be "Little Drummer Boy." But then the lyrics start to make me question the overall message of the album: "Feel like a slave/ who's never seen his master's face" suddenly makes me wary of the rest of the song. I am in no mood for a religious ballad.
And then finally the best track of Searchlight. "You Stayed at Home" proceeds through tempos well, the lyrics are clear and harmonize in an eerie, but captivating way, melodic like a children's rhyme for a soul growing older. It feels maturely accomplished.
For some inexplicable reason, Searchlight ends sounding somewhat Irish on "Falling Behind in the Game." The ending is like a movie begging for a sequel, an impressive feat compared to the previous tracks. A foreshadowing of how Dishel will never just give in to what anyone wants from him, no matter if he's far behind or ahead of the pack, it makes me want to listen to the album again – but then I realize the echoes of the songs in my head are satisfactory for now.