Music
Nice to Meet You: The Wild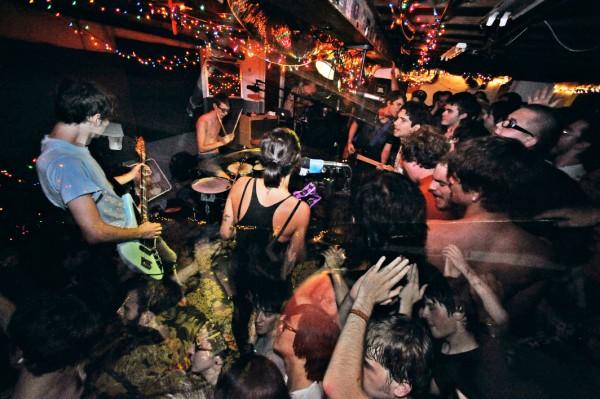 Drawing comparisons is easy; if you like (band name), you'll probably like (band name). However, lazy as I am, I too will take this approach. If you're a fan of Andrew Jackson Jihad, Defiance, Ohio, or Bomb The Music Industry, chances are you wouldn't be too hard-pressed to give Atlanta-based troupe, The Wild, a quick listen.
After forming in 2008 as a quartet, the band has since added members and produced two albums and a handful of EPs/splits/demos. The group has released recordings through Asian Man Records as well as Quote Unquote Records, which is run by Bomb the Music Industry frontman Jeff Rosenstock. If any readers out there are familiar with either label you may know that they rarely charge for the download of any of their albums, instead suggesting you give a donation, but not requiring it.
Aside from their obvious DIY interests, the band is also all about giving back to the community. They also help run an Atlanta community center called The Wonderroot which among other things provides a low-cost recording studio and all-age venue for local and touring bands.
So check out The Wild and their song "The Saddest Thing I Ever Saw," and maybe download an album or two. You an also check out a recent pink couch session they did over at Ifyoumakeit.com (Warning: those with irrational moustache phobias should stay away).
Media
Audio clip: Adobe Flash Player (version 9 or above) is required to play this audio clip. Download the latest version here. You also need to have JavaScript enabled in your browser.